Outer Aisle Style Thanksgiving Appetizers and Side Dishes
Posted on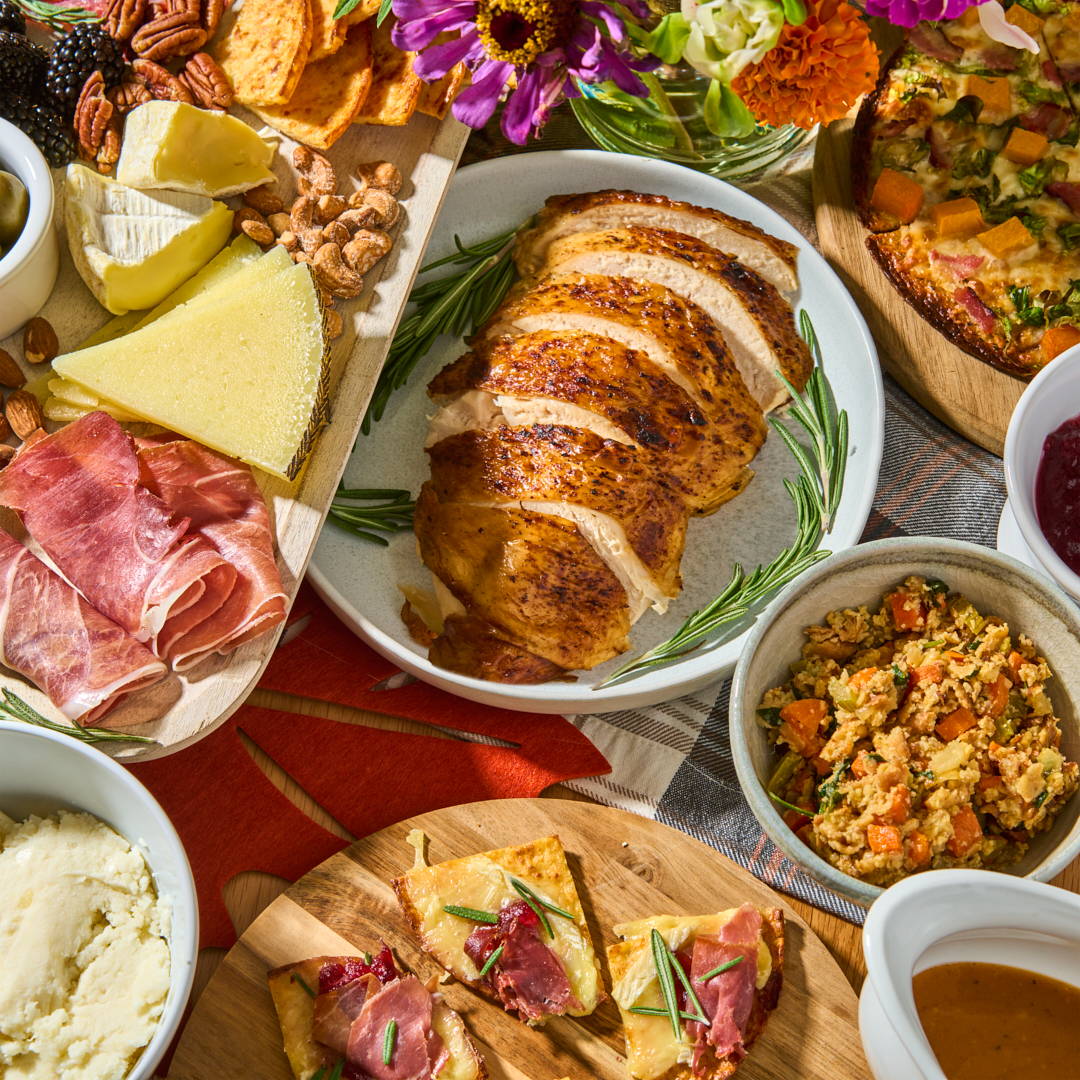 Enjoy this roundup of Thanksgiving appetizer & side dish recipes that'll give you one less thing to stress over! All of these recipes are low carb, gluten free, and pack in hidden veggies to make your biggest meal of the year more nutritious.
Appetizers
• Brie & Prosciutto Bites: Perfect for a group, these delectable bites will have you coming back for more.
• Charcuterie Board: Easy to throw together & even easier to customize, this charcuterie board will be a staple throughout your holiday season.
• Fall Harvest Pizza: This pizza is delicious as a sharable appetizer or standalone weeknight dinner!

Side Dishes
• Cauliflower Mash: Serve this mash in place of potatoes & avoid the post dinner carb crash.
• Stuffing: Stuffing stuffed with veggies? Sign us up! Trust us, you'll want to make extra & enjoy the leftovers all weekend.
Serve with your favorite turkey recipe, some roasted veggies, and any other additions that are part of your family traditions!
Article tags:
0 comments