Low Carb Thanksgiving Leftovers Breakfast Casserole
Posted on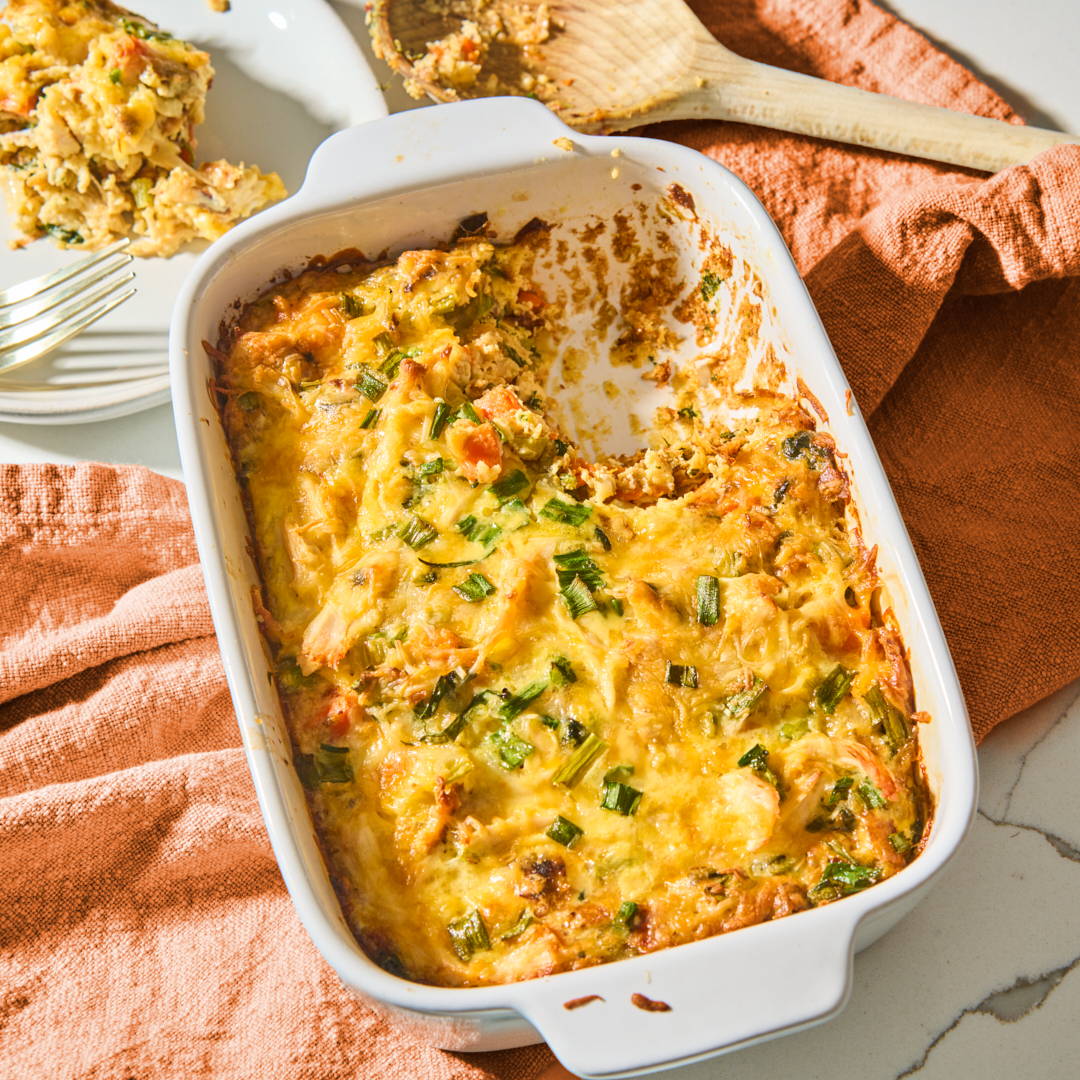 Low Carb Thanksgiving Leftovers Breakfast Casserole
What's better: Thanksgiving dinner or the weekend after with a fridge full of leftovers waiting to be devoured? We love them both, and we know you'll love this easy to throw together Leftovers Breakfast Casserole.
Serves 4
Ingredients:
• 1 pack of Original Sandwich Rounds
• 8 eggs
• ½ cup heavy cream or almond milk
• 1 cup shredded turkey
• 1 cup low carb stuffing
• 1 cup shredded cheddar cheese, divided
• ¼ cup sliced green onions
• ½ tsp salt
• ½ tsp pepper
Preparation:
1. Preheat the oven to 350º. Grease a 9x13 dish and set aside
2. Whisk the eggs along with heavy cream or almond milk. Season with salt and pepper and set aside
3. Cut the Sandwich Rounds into strips and place in the baking dish. Add shredded turkey, ½ cup of the cheddar, stuffing, and sliced green onions to the dish and gently combine so it's evenly distributed. Top with the remaining shredded cheddar, then the egg mixture
4. Bake for 45 minutes. Top with additional sliced green onions if desired. Enjoy!
Macros:
420 calories
2g net carbs
31g protein
Article tags:
0 comments