Loaded Keto Cauliflower Mash
Posted on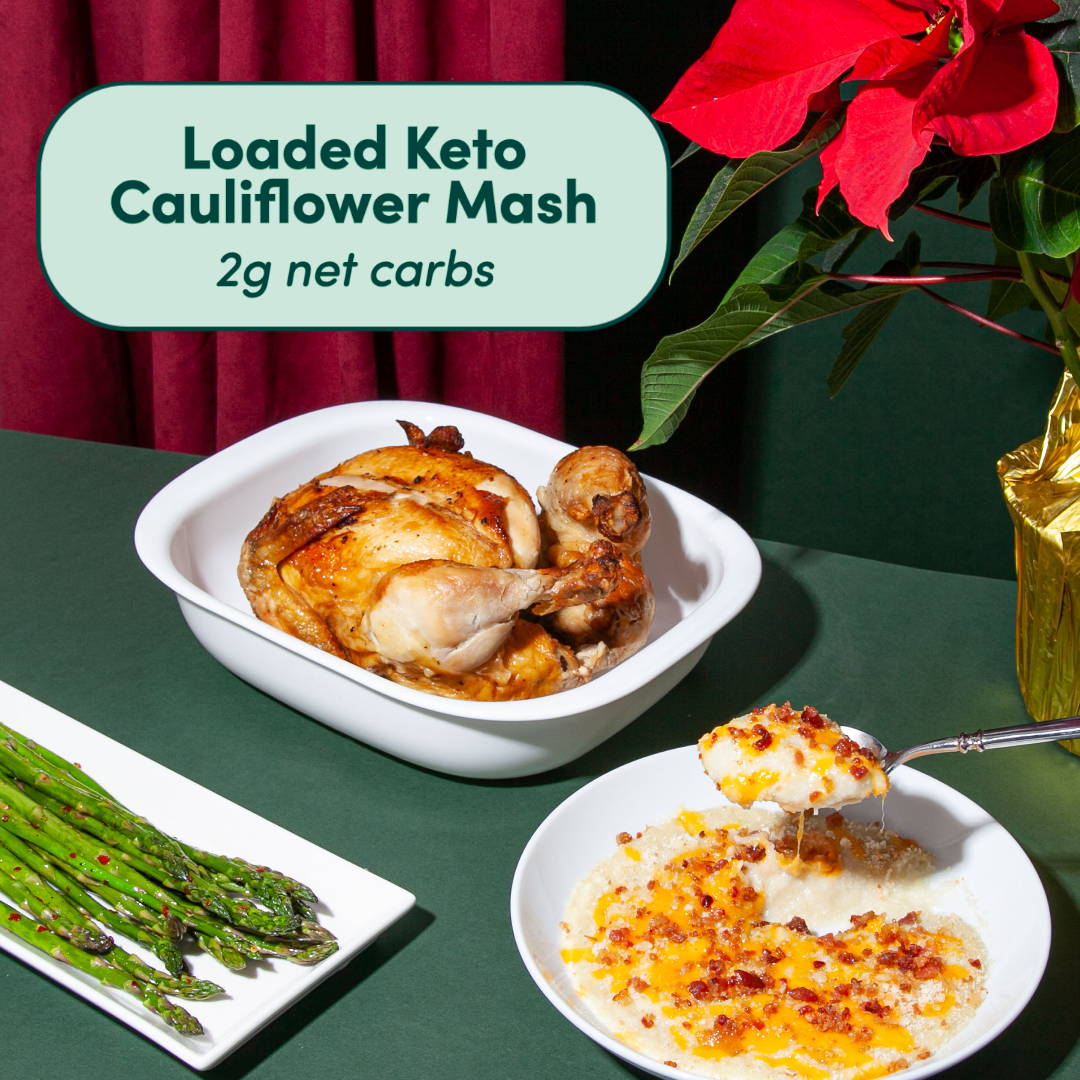 Try this amazing cauliflower mash recipe from our friend Rachel aka @its_keto_sis that would be perfect for your next low carb Thanksgiving!
Ingredients:
1 microwaveable bag of cauliflower
2 tbsp of butter
1 cup of shredded cheese
2.5 tbsp of sour cream
2.5 tbsp of heavy cream
1 sliced avocado
1 tbsp bacon bits
½ oz of Pork King Good bread Crumbs
salt, pepper and garlic powder.
Method:
Blend everything together and then put in a pan to bake on 400 for 10 minutes. Top with Pork King Good bread crumbs, shredded cheese, and bacon bits.

Pair with fresh lime, your favorite hot sauce, and sliced avocado for the perfect keto celebration meal.
Serves 6
179 Calories | 6g Carbs (2g net) | 15g Fat | 6g Protein
Article tags:
0 comments