Weekly Meal Plan #2: Broccoli Pizza Crusts
Posted on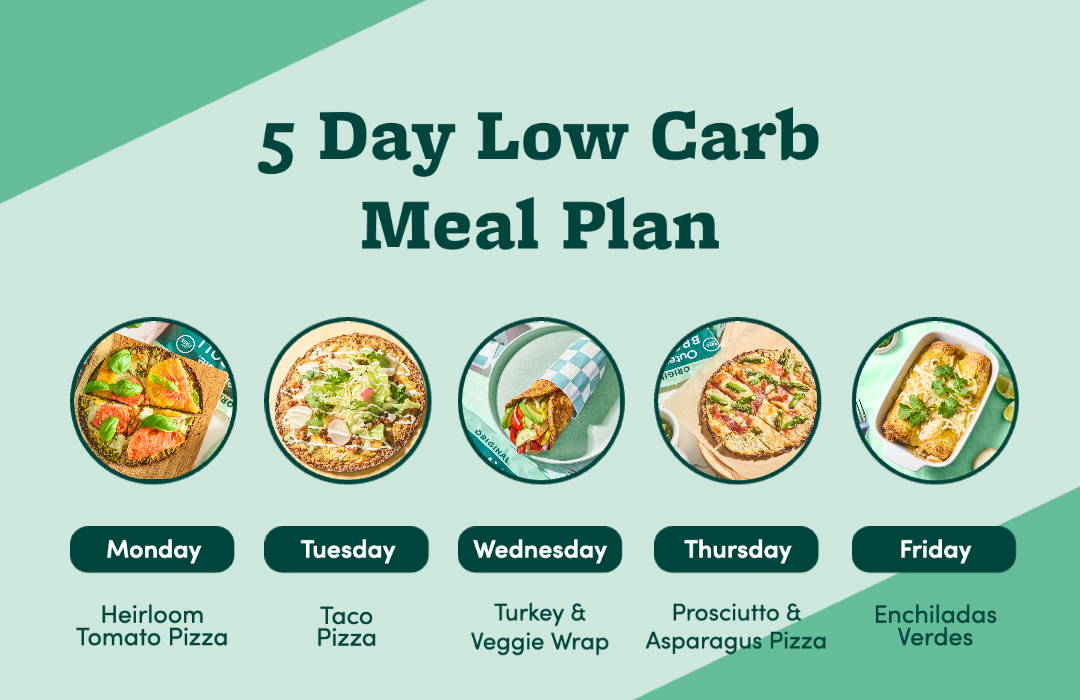 Take healthy meal planning off your lengthy to-do list with this low carb meal plan centered around Broccoli Pizza Crusts, the latest & greenest keto swap to hit our kitchen counters. Start the week off with nutritious pizza packed with fresh flavors then end the week with easy to make, cheesy enchiladas that the whole family will love.
Just order some Broccoli Pizza Crusts if you don't have any on hand, hit up the grocery store or farmers' market for the ingredients, and enjoy a week full of delicious, keto friendly meals without the stressful 5 PM "what can I whip up really quickly?!" Don't worry, we've all been there. 😉

Monday
Make the most of your fresh tomatoes & basil from the farmers' market or your Sunday grocery haul before the season ends with this Heirloom Tomato Pesto Pizza. In the off season, high quality jarred pesto & sun dried tomatoes are a great way to still enjoy the flavors of summer.

Tuesday
It wouldn't be Tuesday without tacos! This Taco Pizza is the best way to combine two of our favorite foods: tacos & pizza!

Wednesday
The middle of the week calls for an easy to whip up wrap - this Low Carb Turkey & Veggie Wrap is the perfect balance between protein packed staying power & veggie delight.

Thursday
It's almost the end of the week! Have happy hour at home with this Prosciutto & Asparagus Flatbread. Can't find asparagus right now? Broccolini & zucchini are great substitutes that still offer verdant variety.

Friday
Fri-yay fun calls for this Easy Low Carb Enchiladas Verdes recipe! Keep it mild with salsa verde or kick up the heat with some jalapeño hot sauce, this recipe is sure to be a hit with the whole family.
Article tags:
0 comments