Low Carb Turkey and Veggie Wrap
Posted on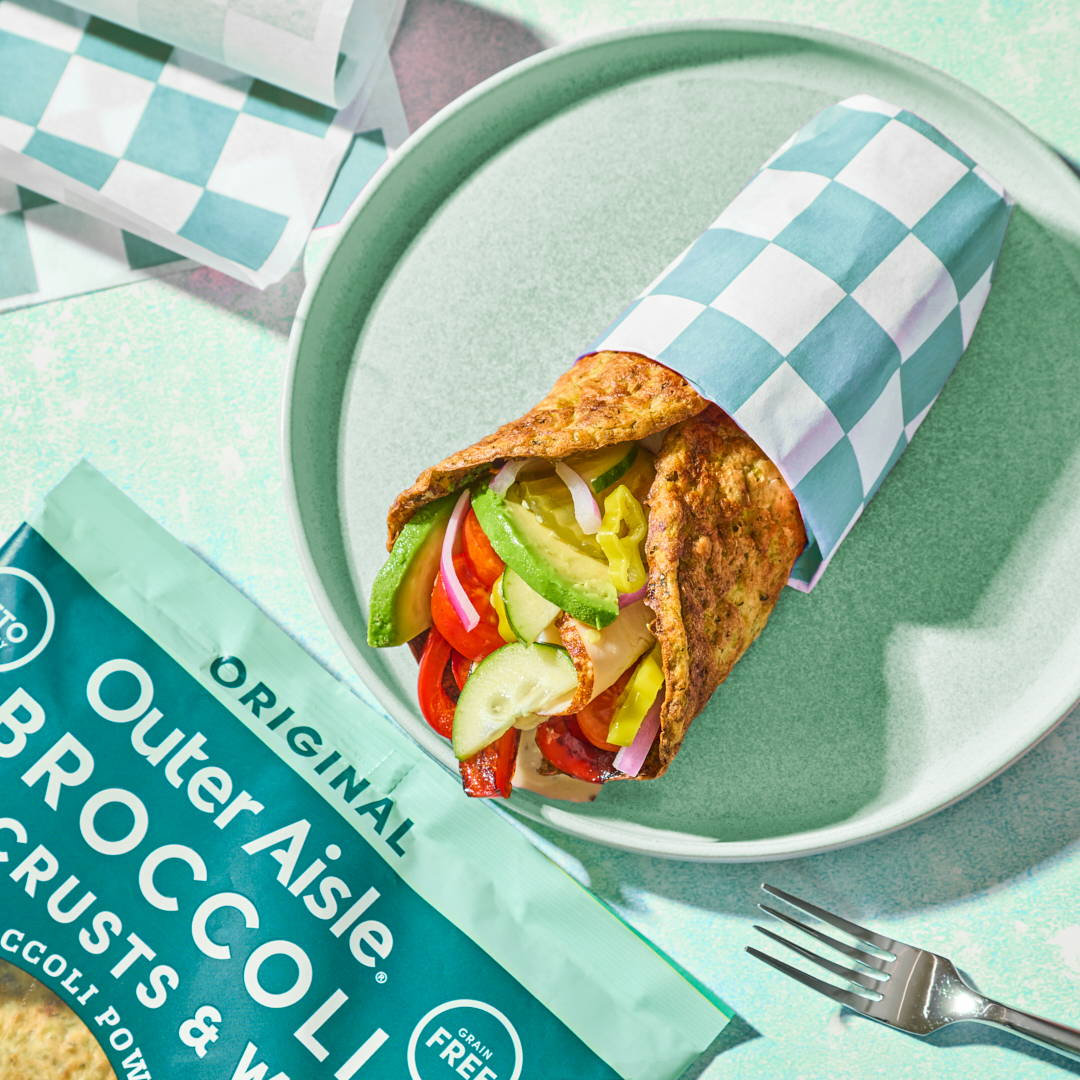 Low Carb Turkey & Veggie Wrap
Looking for a low carb lunch with tons of flavor? Eat the rainbow with this veggie & protein packed wrap made on our lean, green Broccoli Pizza Crusts & Wraps.
MAKES ONE SERVING
INGREDIENTS:
• 1 Broccoli Pizza Crust & Wrap
• 2 tbsp garlic sauce
• 2 tbsp roasted red pepper hummus
• 2 oz turkey
• ½ avocado, sliced
• Crushed black pepper, optional
The following veggies to your preference:
• Tomato slices
• Cucumber slices
• Pickle slices
• Red onion slices
• Pepperoncini
PREPARATION:
1. Toast the Broccoli Wrap in the toaster, air fryer (350º F), or oven (400º F) for around 5 minutes or until lightly toasted. You want it to be firm but still pliable.
2. Spread garlic & roasted red pepper hummus sauce on the entirety of the wrap
3. Top with turkey, avocado, and remaining veggies one at a time so they're each their own layer
4. Fold ⅓ over and top with the remaining ⅓ so it's in a cylindrical wrap shape, and enjoy!
Article tags:
0 comments