How to Get a Perfectly Crispy Pizza Crust
Posted on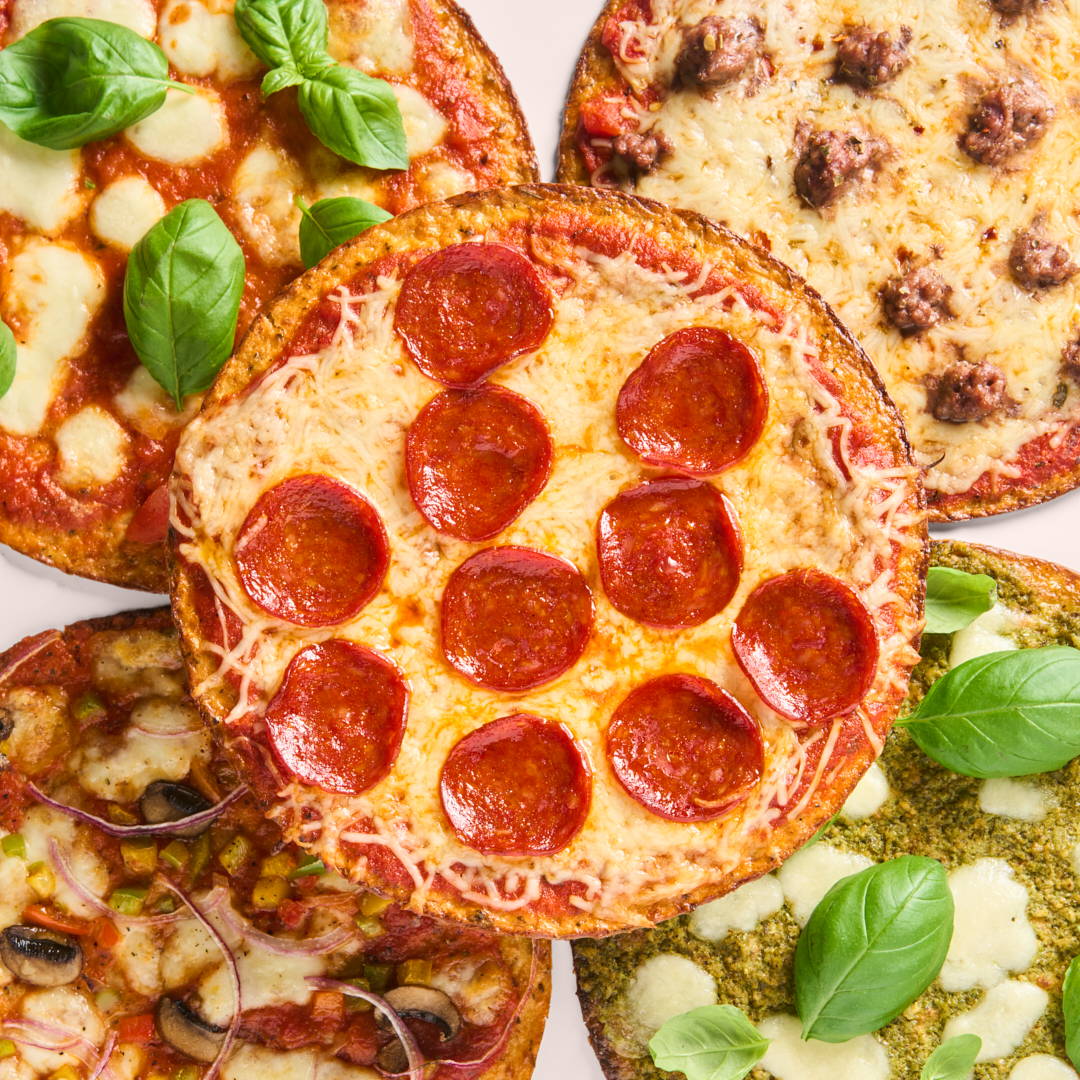 Hi there, Raquel here! I work on the marketing team at Outer Aisle. One of my all-time favorite midweek meals is a homemade pizza using our Pizza Crusts, so I thought I'd share some tips with you to get a super crispy crust. 😉
The best way to cook Outer Aisle is by following the instructions on the bag, but if you prefer a crispier crust, this is how you do it!
Step 1: Preheat your oven to 425º Fahrenheit.
Step 2: Start to prep your toppings. In the meantime, put the crust in the oven to pre-bake on a ventilated baking sheet while the oven preheats.
Step 3: Check on the crust after 5-7 minutes – the edges should start to crisp up (but not burn!) and the crust will become golden brown. Check on it every 2 minutes after until it's looking nice and crispy.
Step 4: Take the crust out of the oven, put your desired toppings on, and bake for another 10-12 minutes.
Step 5: Remove from oven and let cool on the ventilated baking sheet for 2 minutes, then transfer to a cutting board.
Step 6: Slice and enjoy!
If you're interested, here are some of my favorite Outer Aisle pizza recipes:
• Pepperoni, Sausage & Mushroom Pizza: The savory, slightly spicy meats & earthy mushrooms balance perfectly with fresh basil in this recipe you'll want to make on repeat.
• Sun Dried Tomato & Burrata Pizza: The hero ingredients in this recipe create a restaurant quality twist on a classic.
• Sweet & Spicy Pizza: Warning! This may turn you into a pineapple on pizza person. 😂
Can't wait to see what you cook up! Check out more cooking tips here.
Article tags:
0 comments