Keto Thanksgiving Sandwich
Posted on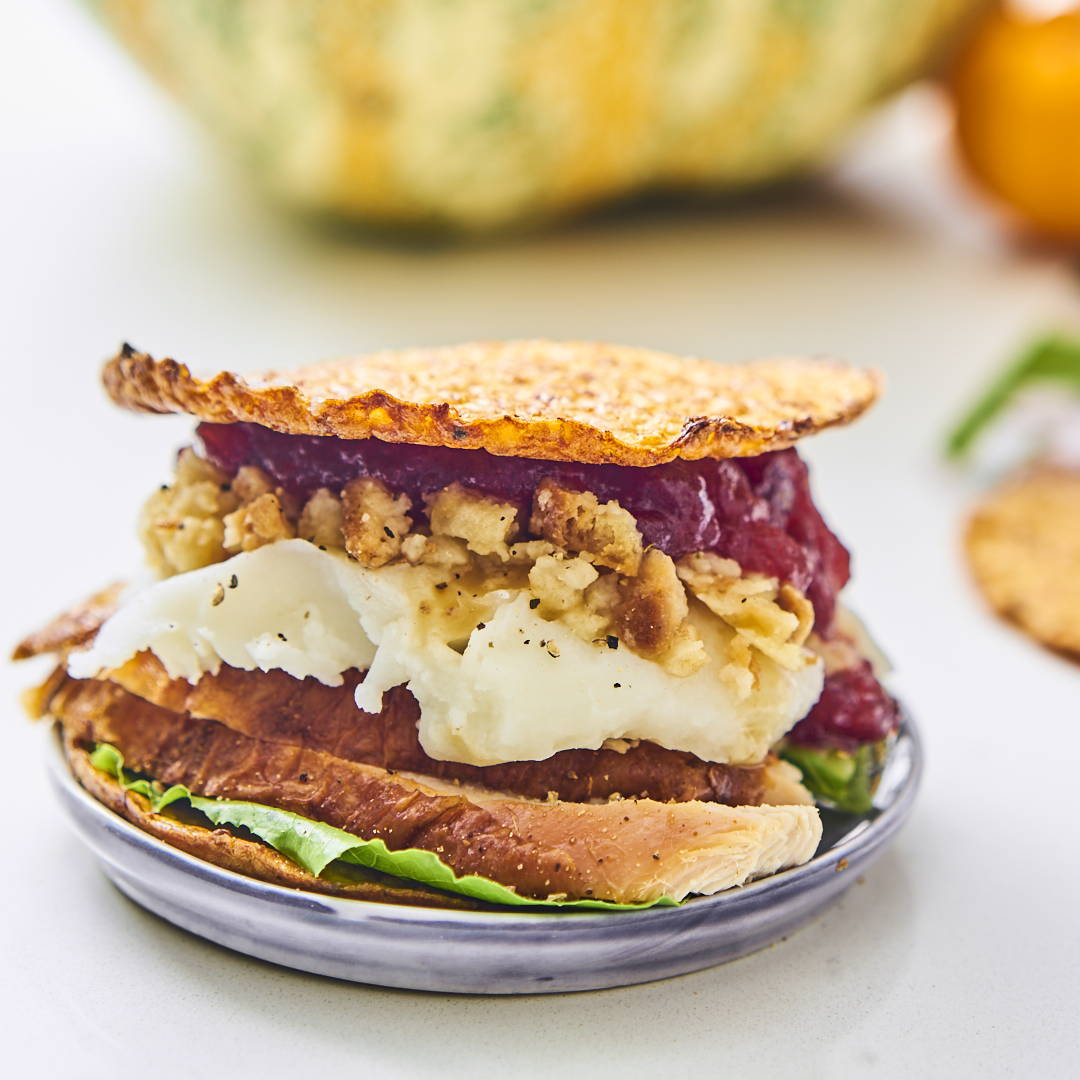 Keto Thanksgiving Sandwich
Whether you have lots of leftovers or intentionally stocked up on sides, this sandwich is the perfect post-holiday low carb & gluten free lunch! Plus, it only takes about 5 minutes to throw together (& easy cleanup!).

Makes one sandwich
Ingredients:
• A few pieces of butter lettuce
• 2 oz leftover turkey
• 1/4 cup low keto cauliflower mash
• 1/4 cup low carb stuffing
• 2 tbsp cranberry sauce (if you're cutting carbs, use a no sugar added sauce)
Preparation:
1. Pop your Sandwich Rounds in the toaster or the air fryer for 3-5 minutes, or until they reach your desired degree of doneness.
2. Top one Sandwich Round with lettuce, turkey, cauliflower mash, stuffing, cranberry sauce, and the remaining Sandwich Round. Enjoy!
6g net carbs
Article tags:
0 comments