Super Veggie Sandwich
Posted on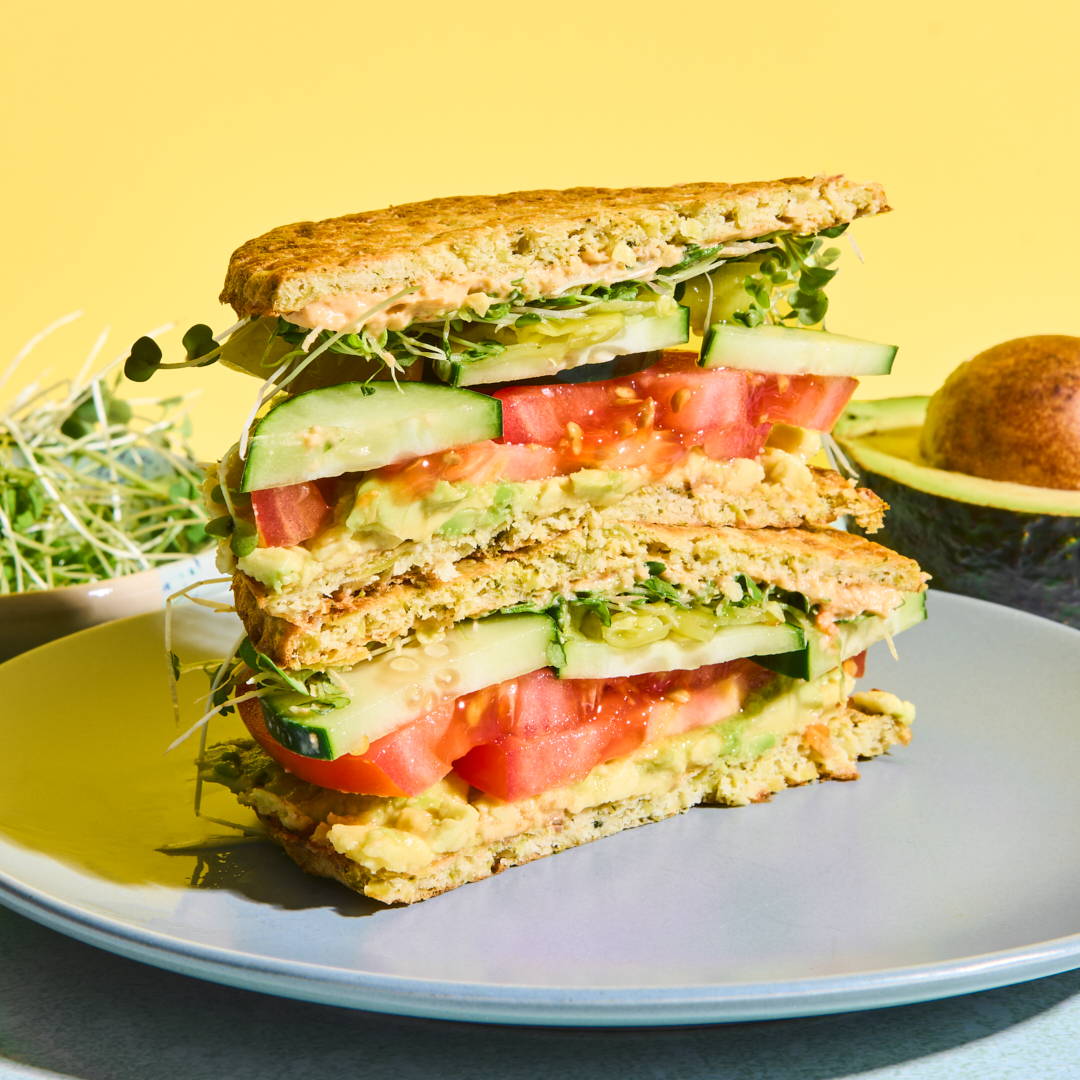 Our Sandwich Thins already provide 2 full servings of fresh vegetables per serving, and the added veggie power in this delicious sandwich brings you to 4 servings in one simple meal. Getting more greens in your diet has never been so easy - or delicious!
INGREDIENTS:
• ½ avocado, smashed & seasoned with salt and pepper
• 1 tbsp red pepper hummus
• ½ tomato, sliced
• 3-5 cucumber slices, sliced in half lengthwise
• 1 tbsp pepperoncini
• Small handful of alfalfa sprouts
PREPARATION:
1. Lightly toast Sandwich Thins in the toaster or air fryer
2. Add a layer of smashed avocado to one Sandwich Thin & a layer of hummus to the other
3. Add tomato, cucumber, pepperoncini & alfalfa sprouts to one Sandwich Thin. Top with the remaining Sandwich Thin. Cut in half & enjoy!
Macros:
240 calories
4g net carbs
10g protein
Article tags:
0 comments