Prosciutto Arugula Sandwich
Posted on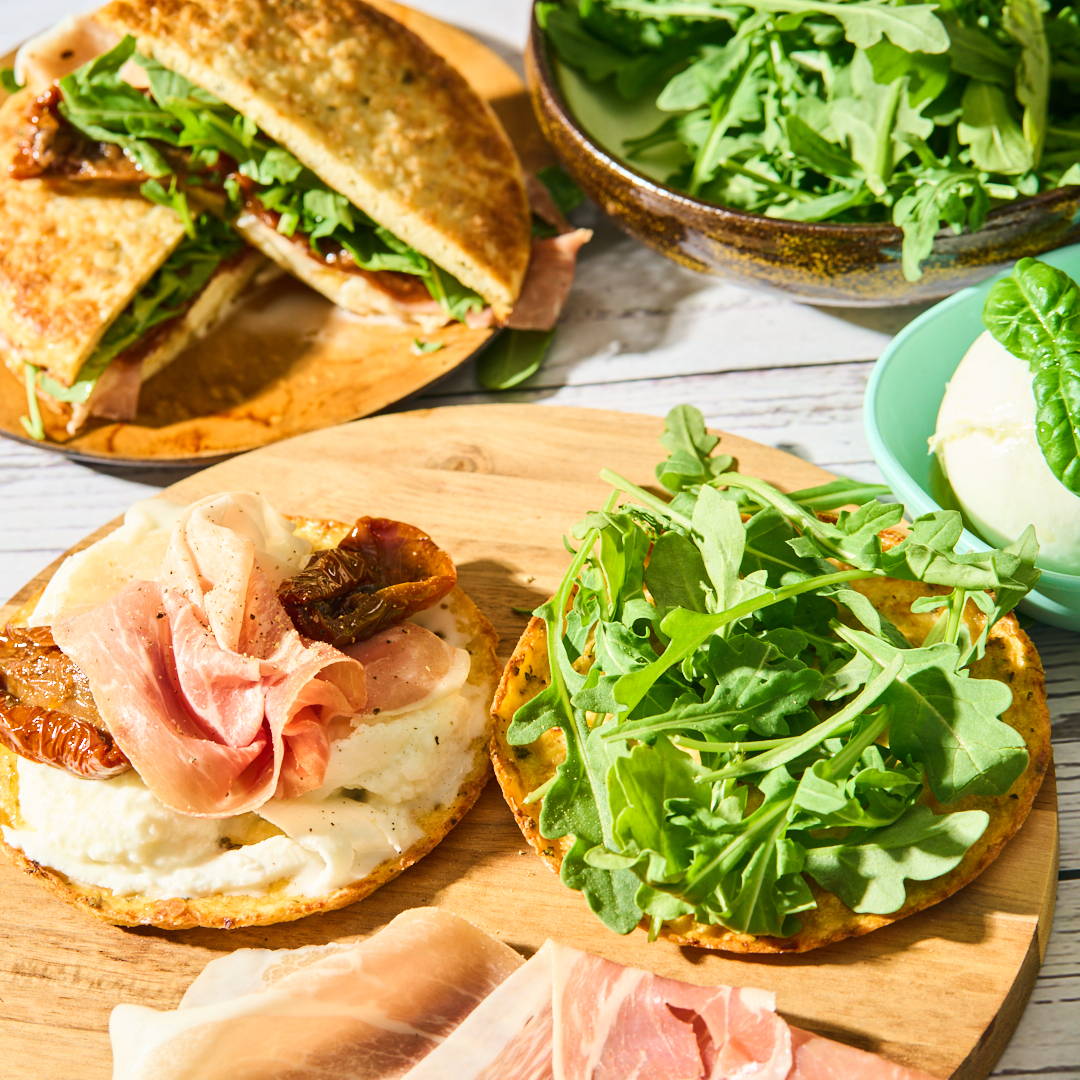 Prosciutto Arugula Sandwich
When you need a break from your go-to sandwich or you're looking to impress your family and friends, this Prosciutto Arugula sandwich will have everyone asking where you went to culinary school! Each ingredient layered in this tasty recipe has a unique flavor characteristic that will have your taste buds singing your praises.
Prosciutto's savory flavor and soft texture is a welcome change from more traditional sandwich meats, burrata adds a creamy and pillowy layer of cheese, sun dried tomatoes offer a sweet and tangy edge, and arugula's naturally peppery bite is the perfect pairing for a lighter, more flavorful crunch. Together with our herb-infused Italian Sandwich Rounds, you'll be wishing you tried this delicious sandwich recipe sooner.
INGREDIENTS:
• 2 oz burrata
• 2 oz prosciutto
• 1 tbsp sun dried tomatoes
• Handful of arugula
PREPARATION:
1. Toast the Italian Sandwich Rounds until golden (we like to air fry for 4-5 minutes at 350º)
2. Spread burrata on one Sandwich Round
3. Add prosciutto, sun dried tomatoes, and arugula to the other Sandwich Round
4. Top with the other Sandwich Round and enjoy!
Article tags:
0 comments