Low Carb Turkey Bacon Wrap
Posted on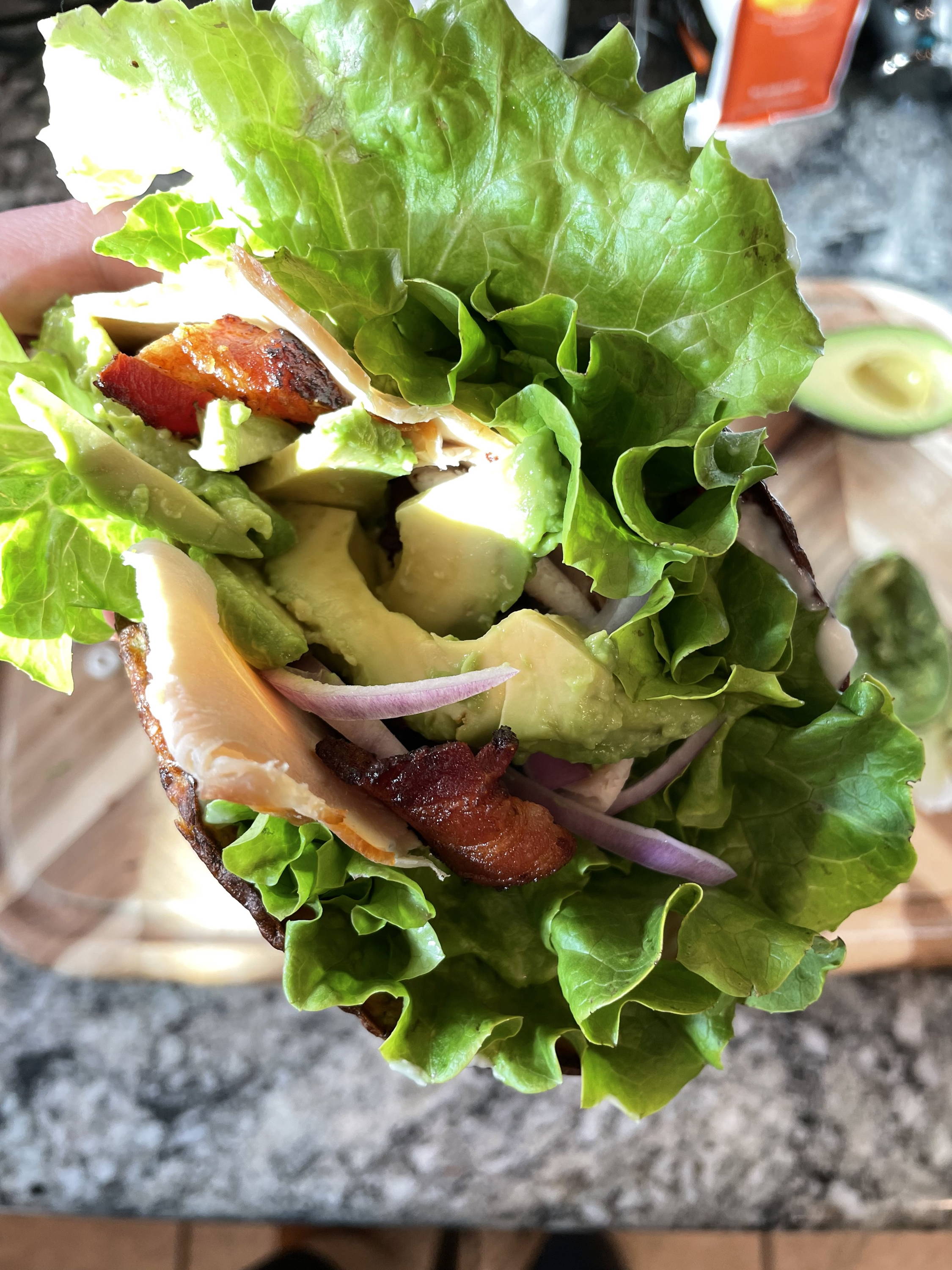 Low Carb Turkey Bacon Wrap
We're all about quick, delicious and nutritious meals! This wrap recipe is one of our personal favorites, but it's also easily customizable based on what you have on hand for an easy, low carb meal any day of the week.
INGREDIENTS:
• 1 Broccoli Pizza Crust & Wrap
• 2 tbsp garlic sauce
• A few pieces of green leaf lettuce
• 3 slices of turkey
• 3 slices of cooked bacon
• ½ avocado, cut into slices
• ⅛ red onion, cut into thin slices
INSTRUCTIONS:
1. Toast Broccoli Wrap in the toaster, air fryer (350º F), or oven (400º F) for around 5 minutes or until lightly toasted. You want it to be firm but still pliable.
2. Spread garlic sauce on the entirety of the wrap
3. Top with lettuce, arranged in a single layer fanned out across the top half of the wrap
4. Add turkey, bacon, avocado, and red onion one at a time so they're each their own layer
5. Fold in half lengthwise and enjoy!
Macros:
410 calories
7g net carbs
23g protein
Article tags:
0 comments