Low Carb Caprese Sandwich Recipe
Posted on
Outer Aisle Caprese Sandwich Recipe
We don't want to sound cheesy when we say we ABSOLUTELY LOVE this Caprese Sandwich recipe by our very own CEO Jeanne David.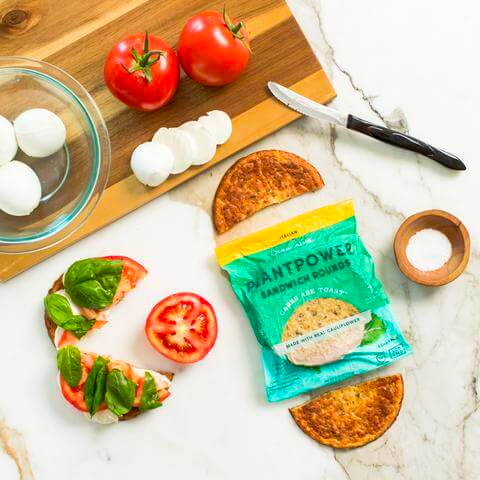 INGREDIENTS
4 slices buffalo mozzarella
2 slices fresh tomatoes
4 fresh basil leaves
1 Tbsp. with balsamic glaze
1 pinch sea salt
PREPARATION
Place buffalo mozzarella slices on sandwich round
Top mozzarella cheese with fresh tomato slices
Place the fresh basil leaves on top of the tomatoes
Drizzle balsamic glaze over the basil leaves
Splash a pinch of sea salt
Top with remaining sandwich round
Serve and enjoy!
MACROS :
Calories: 452
Protein: 30g
Carbs: 9g
Net Carbs: 6g
Total Fat: 31g
Article tags:
0 comments