Low Carb and Gluten Free Meatloaf
Posted on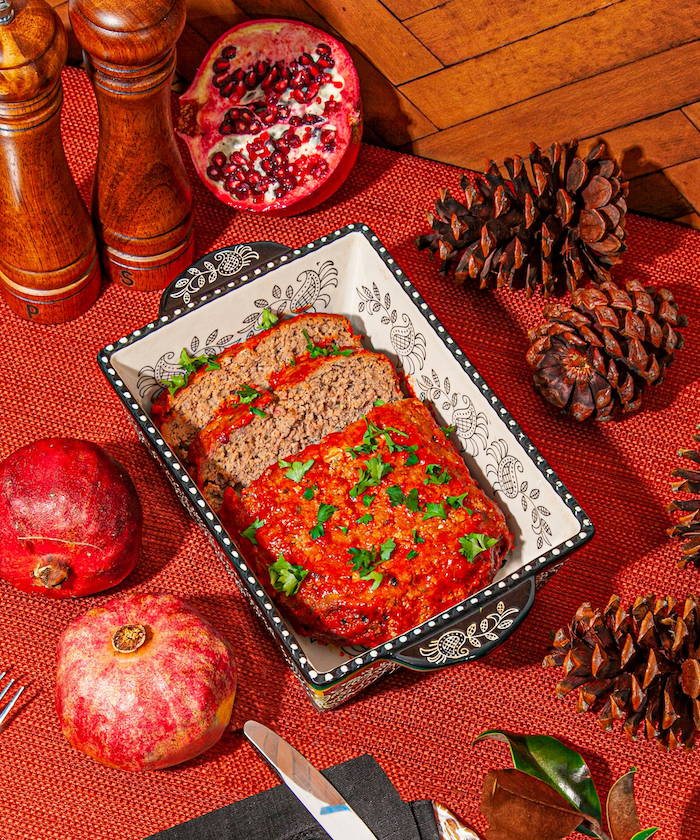 Low Carb & Gluten Free Meatloaf
Juicy, tender meatloaf is the perfect, cozy winter dinner for a weeknight in or a holiday dinner party. Bring the carb count down & servings of veggies up by using a crumbled Pizza Crust in place of breadcrumbs. Whip up a side of keto cauliflower mash and asparagus and you have a complete, nutritious dinner that the whole family will enjoy!
Meatloaf Ingredients:
• 2 lbs 85/15 ground beef
• ½ cup beef broth, divided
• 1 sweet onion, chopped
• 2 eggs, beaten
• ¼ cup ketchup
• 4 cloves garlic, minced
• 3 tbsp fresh parsley, chopped
• ½ tsp black pepper
• ¼ tsp red pepper flakes
• 1 tsp salt
• ½ tsp oregano
Glaze Ingredients:
• ½ cup unsweetened ketchup
• 2 tbsp vinegar (white or apple cider vinegar work)
• ¼ tsp garlic powder
• Optional: sweetener to taste - stevia, monk fruit, or coconut sugar
Preparation:
1. Preheat the oven to 375º.
2. In a small bowl, combine glaze ingredients. Set aside.
3. In a food processor or high powered blender, purée the Pizza Crust until it's crumbled. Add beef broth, 1 tbsp at a time, pulsing the blender or processor for a few seconds in between each addition, until Pizza Crust crumbles are moistened.
4. In a large bowl, use your hands to combine beef, Pizza Crust crumbles, onion, eggs, ketchup, garlic, parsley, black pepper, red pepper flakes, salt, and oregano. Be careful not to overmix!
5. Transfer to a greased loaf pan and top with about half of the glaze. Reserve the rest.
6. Bake for about 40-45 minutes. Remove, and top with the remaining glaze. Bake for another 15-20 minutes, or until internal temperature reaches 160º. Let stand for 10 minutes before slicing & serving.*
*Depending on the shape & thickness of the pan you're using, cooking time may vary.
Article tags:
0 comments