Low Carb Leftover Thanksgiving Taco Recipe
Posted on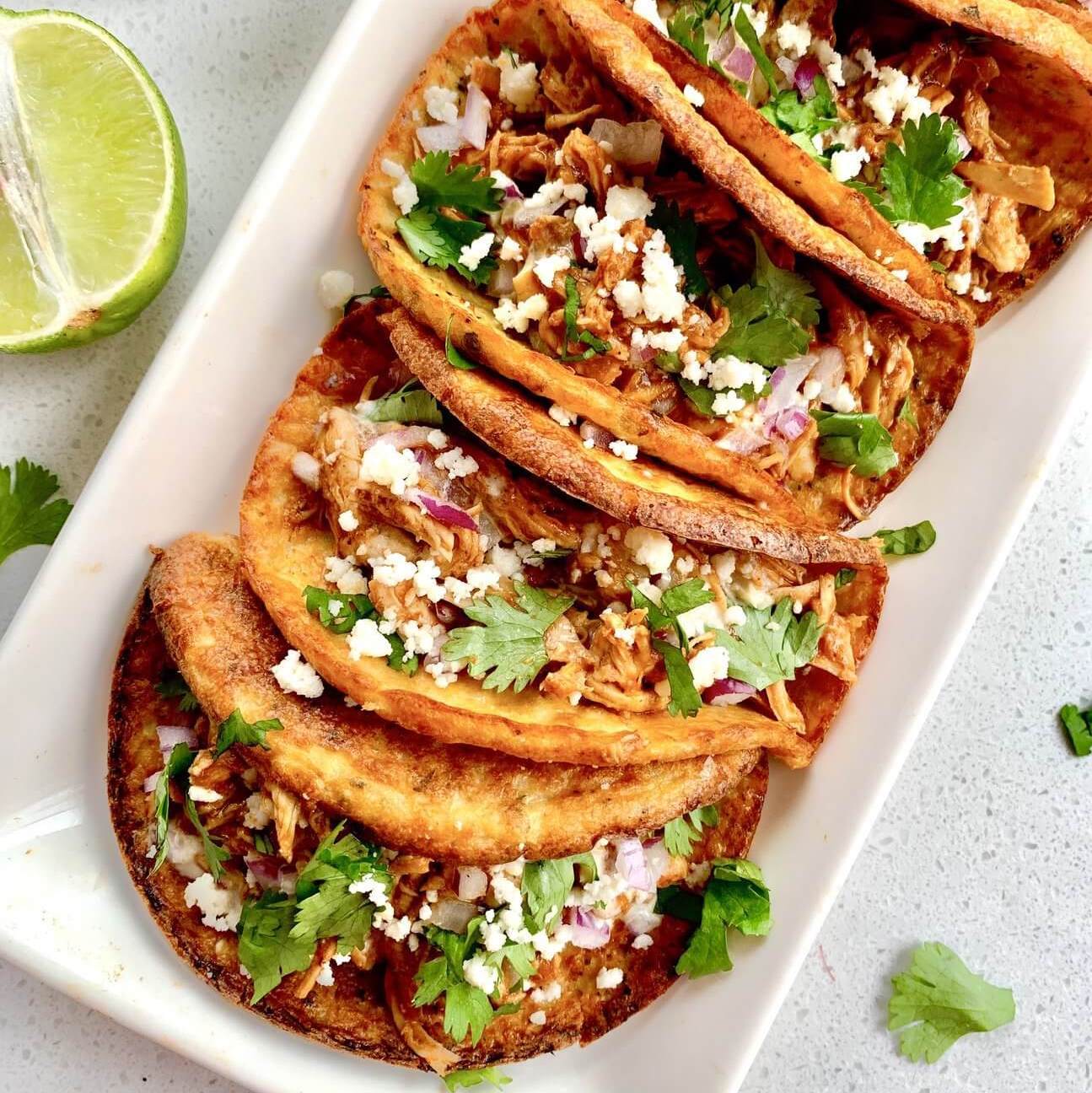 If you want to carb down and add some creativity to your Thanksgiving leftovers, check out this low carb taco recipe by our friend Sara Stewart!
INGREDIENTS
• 8 Outer Aisle Gourmet Sandwich Rounds
• 2 cups shredded turkey
• 1/2 - 3/4 cups Low Carb BBQ sauce
• 1/8 teaspoon chipotle powder
• 1/4 teaspoon garlic powder
• 1/4 cup diced red onion
• 1/2 cup cotija or queso fresco cheese
• 1/2 cup cilantro, chopped
• 1/3 cup ranch dressing, for drizzling
PREPARATION
1. In a large bowl, combine BBQ sauce, chipotle powder, and garlic powder; stir to combine. Add shredded turkey and toss to coat; set aside.
2. Stack Outer Aisle Sandwich Rounds, four at a time, on a microwave-safe plate and microwave 45 seconds, or until warm and pliable(alternatively, you can dry pan "fry" them for 45 seconds). Place Sandwich Rounds on a plate and add 1/4 of BBQ turkey. Drizzle with ranch dressing (if using) and top with red onion, cheese, and cilantro.
Serve and enjoy!
MACROS (Serves 8):
Calories: 242
Protein: 17g
Carbs: 4g
Net Carbs: 3g
Total Fat: 16g
Credit: @Sara.Haven
Don't forget to follow @Sara.Haven on Instagram.
Article tags:
0 comments