Keto Turkey Avocado Sandwich
Posted on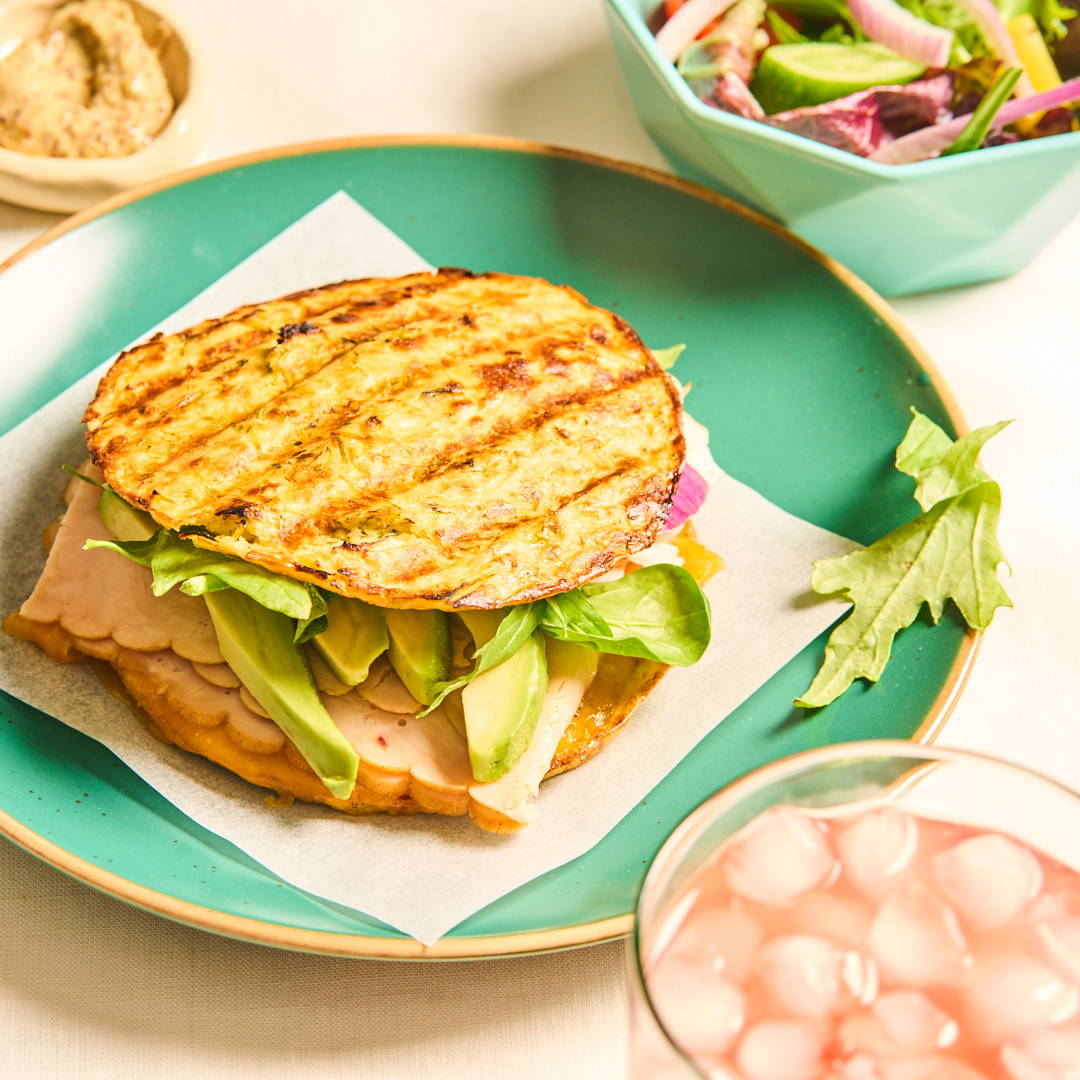 This sandwich is easy to throw together on a busy day but has staying power to keep you energized all afternoon. Looking for extra veggies? Grab extra arugula, onions, honey mustard & some sliced cucumbers and turn it into a mini side salad to go with your sandwich!
Makes one sandwich
Ingredients:
• 4 oz sliced turkey
• 1 slice pepper jack cheese
• ½ avocado, sliced
• A few slices of red onion
• Small handful of arugula
• 1 tbsp sugar free honey mustard
Preparation:
1. Heat both Sandwich Rounds on a skillet over medium high heat, flipping over once
2. Add the cheddar & turkey to one Sandwich Round. Top with the remaining Sandwich Round. Cook for 3-5 minutes, flipping over once or twice. Remove from skillet & open sandwich. Top the turkey side with avocado & red onion slices and arugula. Top the bare side with a thin layer of honey mustard. Re-assemble & enjoy!
Macros:
475 calories
4g net carbs
32g protein
Article tags:
0 comments