Keto Hot Pastrami Sandwich
Posted on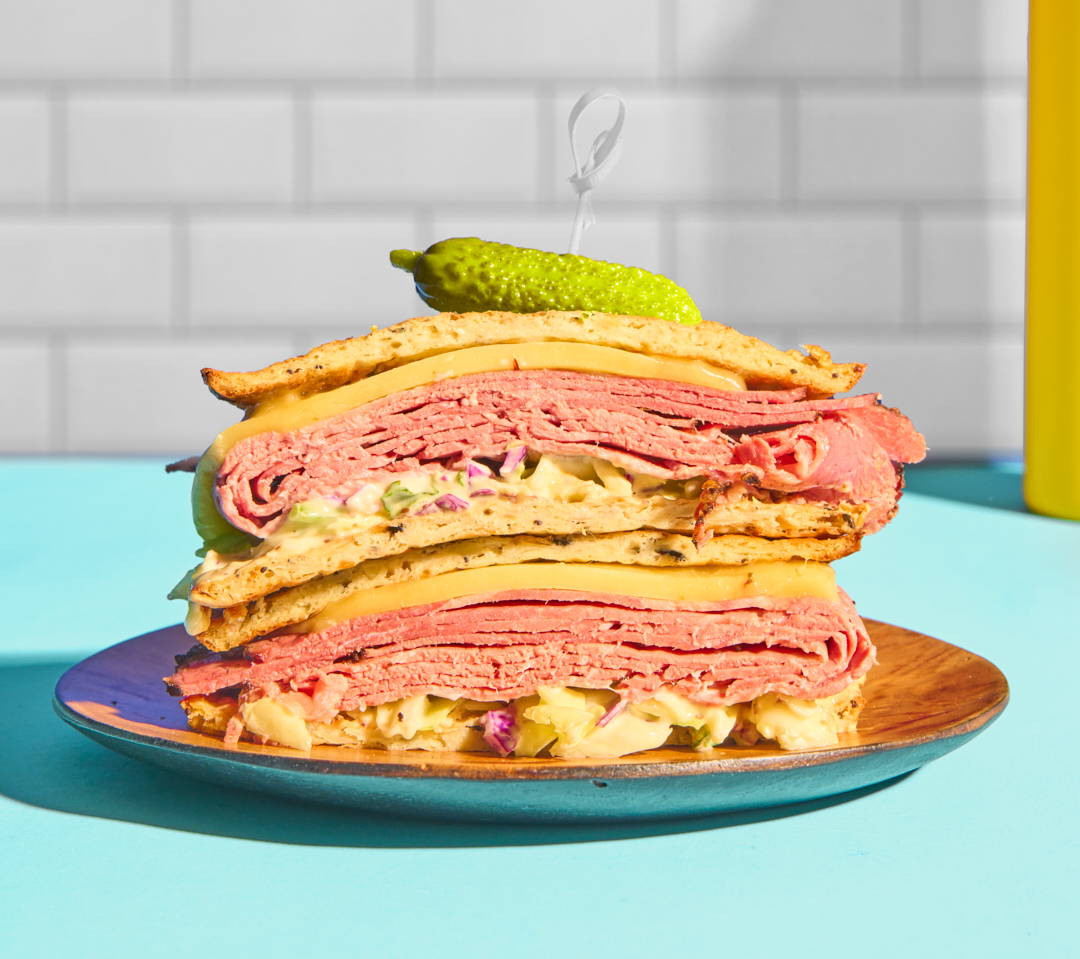 Keto Hot Pastrami Sandwich
Cold days call for a hot sandwich! Try this low carb & gluten free Hot Pastrami Sandwich recipe made with our keto certified Sandwich Rounds. We made this recipe with our Everything Sandwich Rounds, but any flavor will work great here!
Perfect for lunch or dinner, this sandwich is sure to satisfy your cravings while helping you hit your goals.
INGREDIENTS:
• 2 Everything Sandwich Rounds
• Whole grain dijon mustard
• ¼ cup coleslaw
• 4 oz pastrami
• 1 slice cheddar cheese
• Cornichons or sliced pickles
PREPARATION:
1. Lightly toast the Sandwich Rounds in the toaster or air fryer.
2. Spread a thin layer of whole grain dijon mustard on one Sandwich Round. Add coleslaw, pastrami, & cheddar cheese. Top with the remaining Sandwich Round.
3. Put back in the air fryer for 3-5 minutes or until the sandwich is hot & toasted. Serve with cornichons or pickles. Enjoy!
Macros:
425 calories
25g fat
5g net carbs
42g protein
Article tags:
0 comments