Keto Friendly Reuben Sandwich
Posted on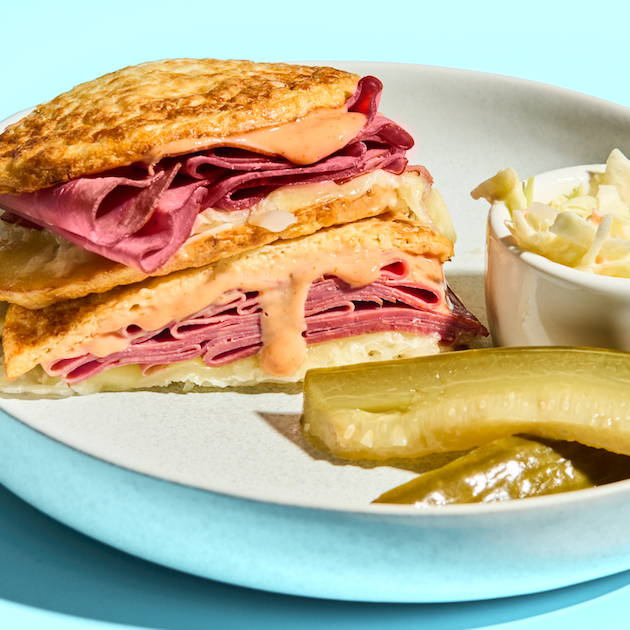 Cozy up with this delicious, low carb version of a toasted deli classic! For extra veggie power, serve with a bowl of vegetable soup and a side of pickle spears.
Makes one sandwich
Ingredients:
• 1 slice Swiss cheese
• ¼ cup sauerkraut, drained
• 2 oz corned beef
• 1-2 tbsp Russian or Thousand Island dressing
Preparation:
1. In a skillet over medium heat, warm each Sandwich Round
2. Place cheese, sauerkraut, and corned beef on one Sandwich Round. Add a light drizzle of Russian or Thousand Island dressing and top with the remaining Sandwich Round
3. Cook for 2-3 minutes on each side, or until cheese is melted and sandwich is warmed through. Enjoy!
Macros:
320 calories
6g net carbs
22g protein
Article tags:
0 comments