Keto Friendly French Dip
Posted on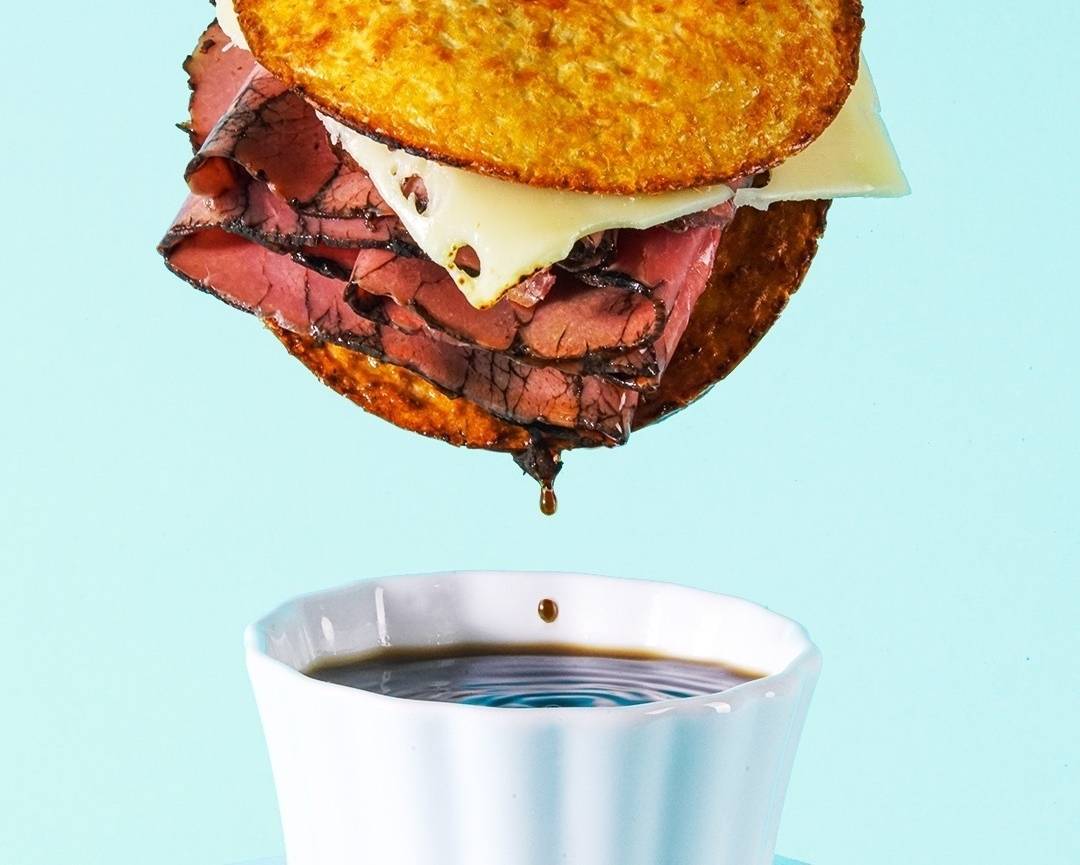 A classic French Dip can be time consuming to make, but our veggie-packed version cuts out extra time and extra carbs!
Makes one sandwich
Ingredients:
• 2 Sandwich Rounds - any flavor works
• 4 oz deli roast beef
• 1 slice of swiss cheese
• Your favorite store bought au jus or recipe
Preparation:
1. Prepare or warm up au jus. Set aside.
2. Heat both Sandwich Rounds on a skillet over medium high heat, flipping over once.
3. Add roast beef and cheese to one Sandwich Round. Top with the remaining Sandwich Round. Cook for 3-5 minutes, flipping over once or twice, or until cheese is melted.
4. Enjoy with your au jus dipping sauce!
Macros:
300 calories
2g net carbs
35g protein
Article tags:
0 comments