Heirloom Tomato BLT
Posted on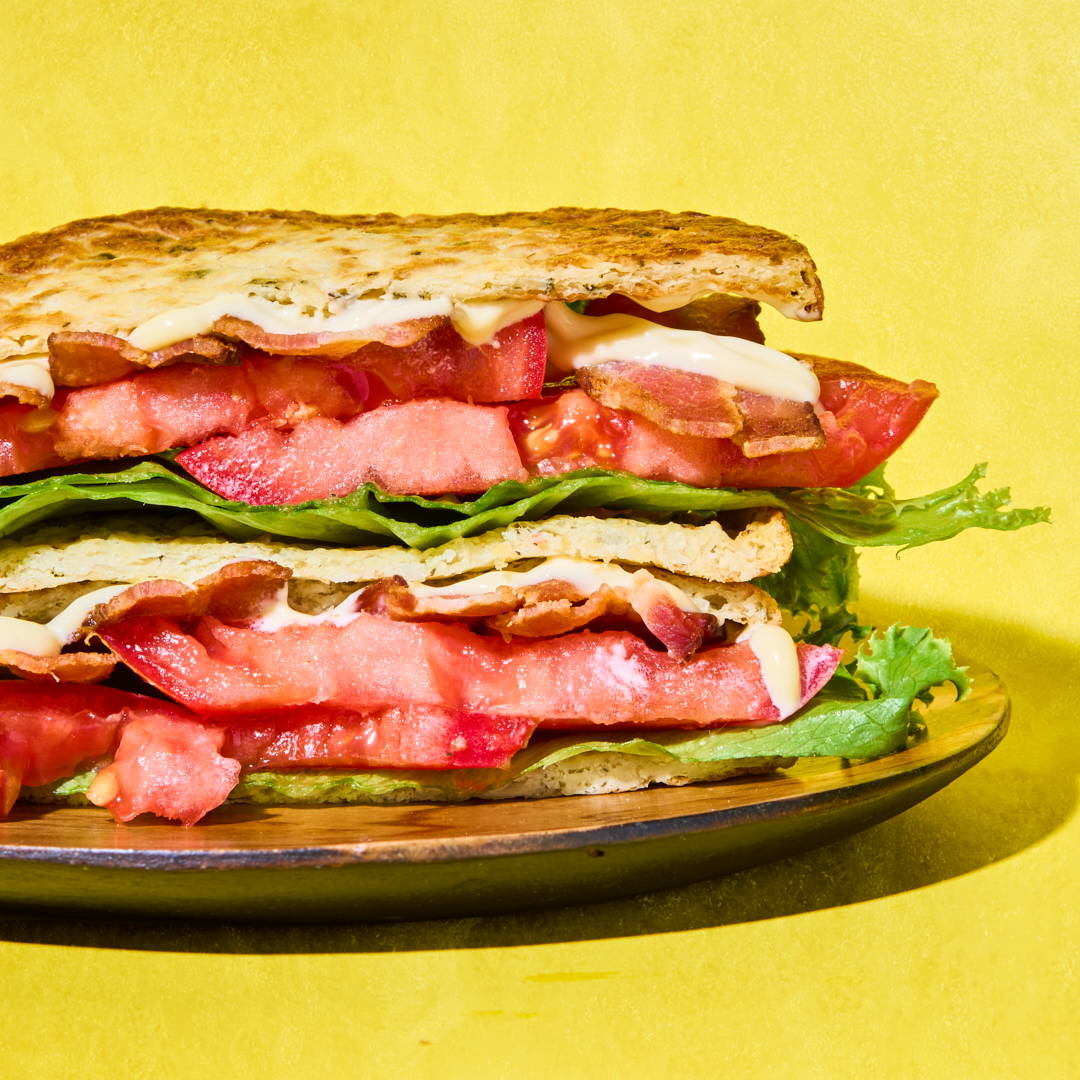 We love making BLT sandwiches year round, but there's nothing quite like biting into a fresh and juicy heirloom tomato on a hot summer day! This time of year is when tomatoes hit their peak flavor, and this recipe highlights them as the star of the show.
Enjoy your favorite variety of tomato paired with crispy bacon, crunchy lettuce, creamy spread, and a dash of seasonings, stuffed between two perfectly toasted Italian Sandwich Rounds. You'll be dreaming about making this quick and easy recipe for lunch every day!
INGREDIENTS:
• 1-2 tbsp mayonnaise
• 2 pieces crispy bacon
• 1/2 heirloom tomato, sliced (we love to lightly season the tomato with salt and pepper!)
• Green leaf lettuce, torn
PREPARATION:
1. Toast the Italian Sandwich Rounds until golden (we like to air fry for 4-5 minutes at 350º)
2. Spread mayonnaise on one Sandwich Round
3. Add lettuce, tomato slices, and bacon to the other Sandwich Round
4. Top with the first Sandwich Round and enjoy!
Nutrition Info:
Calories: 290
Fat: 22
Carbs: 6
Net Carbs: 4
Protein: 16
Article tags:
0 comments