Easy Air Fryer Caprese Sandwich Recipe
Posted on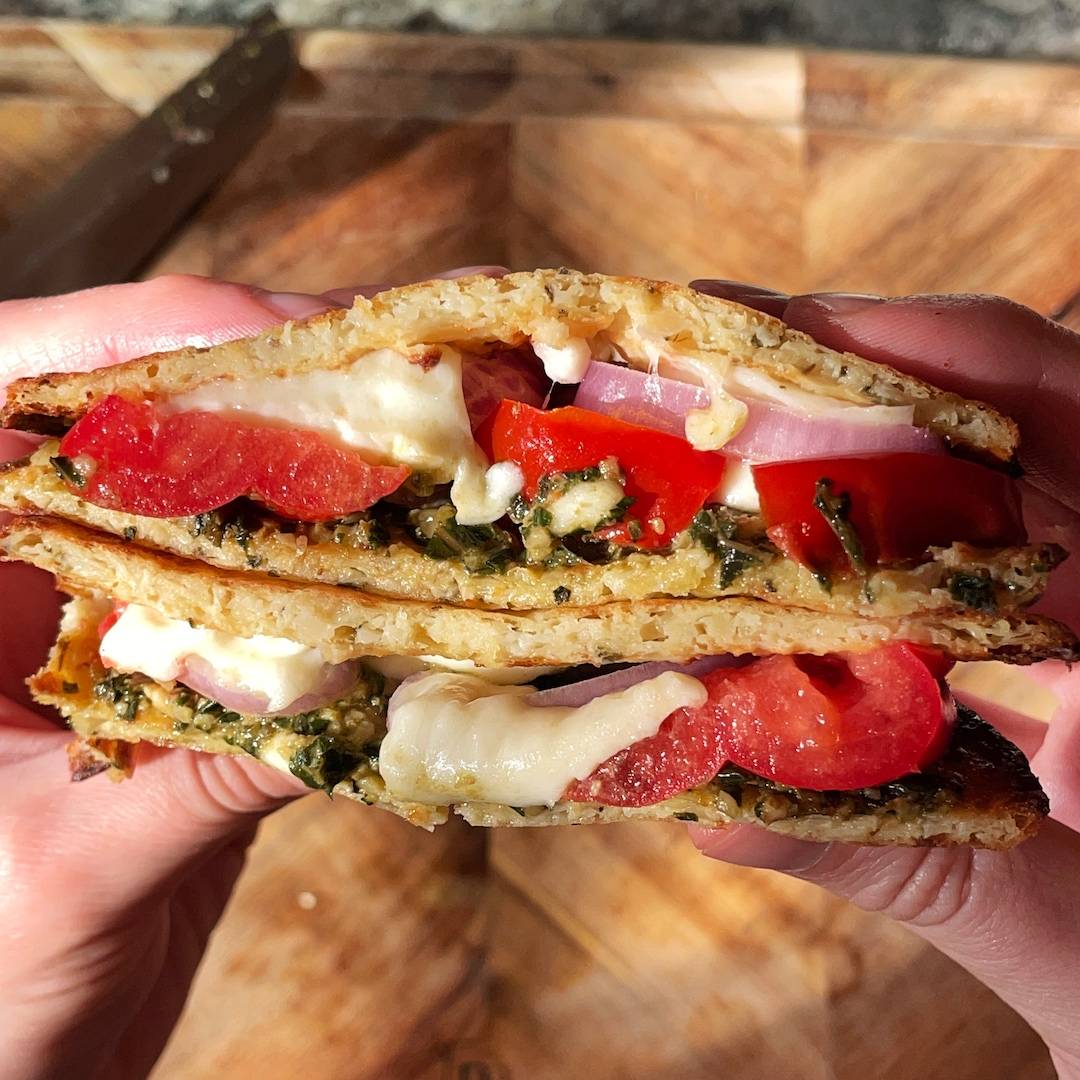 Easy Air Fryer Caprese Sandwich
This gluten free & low carb sandwich is a modern twist on a classic caprese. If you love a warm panini with melty cheese, it's so easy to air fry or pan fry this recipe and unlock all the fresh flavors without the need for a panini machine!
INGREDIENTS:
• 2 tbsp pesto
• ½ tomato, sliced (we love heirlooms in summer!)
• ¼ shallot, sliced
• 2 oz mozzarella, torn
PREPARATION:
1. Toast the Italian Sandwich Rounds until golden (we like to air fry for 3 minutes at 350º)
2. Spread pesto on one Sandwich Round
3. Top with tomato slices, shallot slices, and torn mozzarella
4. Top with the other Sandwich Round and air fry for 3-5 minutes at 350º
5. Enjoy!
Macros:
325 calories
8g net carbs
22g protein
Article tags:
0 comments