Corn and Guacamole Tacos
Posted on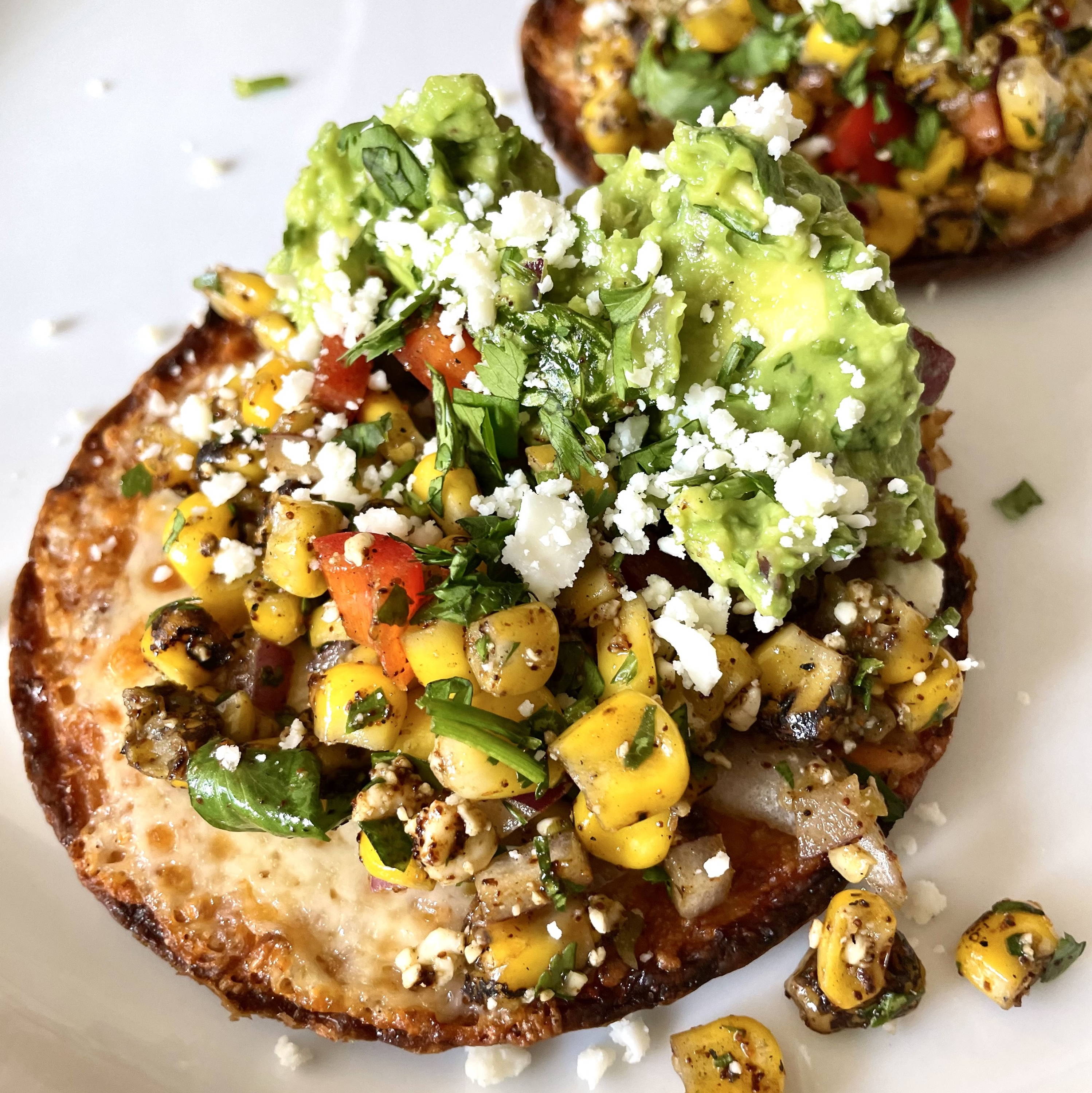 Creamy guacamole, spicy pepper jack & smoky corn come together for a delightful flavor explosion that's also packed with veggie power! This recipe is vegetarian friendly, but it's easy to add in grilled carne asada or chicken for added protein. If you're looking for a tasty taco option that won't weight you down, give these Corn & Guacamole Tacos a try!
Watch our instructional video here.
Makes 6 tacos
Ingredients:
• 3/4 cup pepper jack cheese
• 1-2 ears roasted or grilled corn
• 1/3 cup diced red onion
• 1/2 diced red bell pepper (diced cherry tomatoes are great here, too)
• 1/4 cup chopped cilantro
• 1/4 cup cotija cheese
• Juice of 1-2 limes
• 1 tsp (or more if you want more heat!) jalapeño hot sauce or salsa verde
• Chili powder and black pepper to taste
• Guacamole (set aside for the tacos)
Preparation:
1. Toast the Sandwich Thins in the air fryer for 3 minutes at 350°.
2. Remove, add the shredded pepper jack to each Sandwich Thin, and put back in the air fryer for 3-5 minutes. You can also do steps 1 & 2 on the grill!
3. To make the corn salad, combine corn, red onion, bell pepper, cilantro, cotija, lime, jalapeño hot sauce, chili powder, and black pepper in a bowl.
4. Top the Sandwich Thins with the corn salad, guacamole, cilantro, and cotija. Enjoy!
Article tags:
0 comments