Delicious, low carb, Outer Aisle Sandwich Rounds and Pizza Crusts are ready for breakfast, lunch, dinner, or a snack.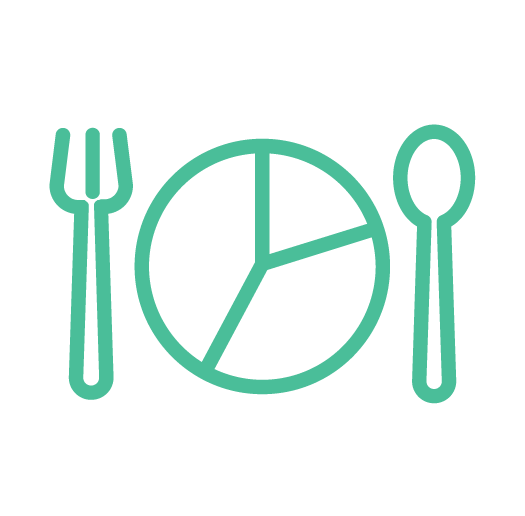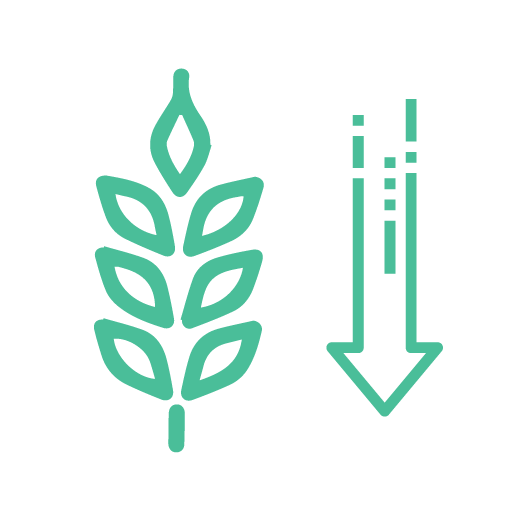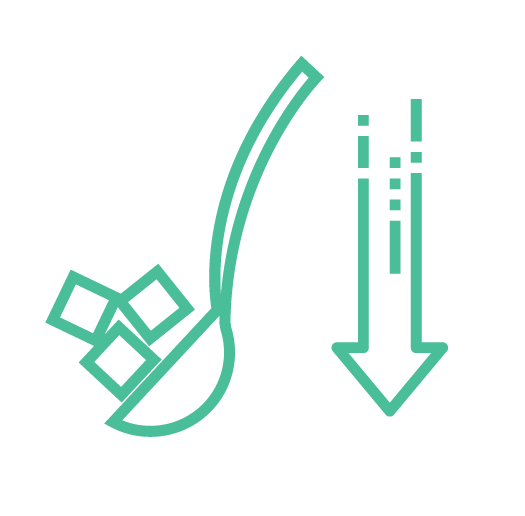 These days, it seems like everyone is talking about the ketogenic diet. This low-carb, high fat, and moderate protein eating pattern has gained a lot of traction in recent years for its ability to help individuals lose weight and maintain a healthy lifestyle.
However, finding keto bread can be difficult because not all breads are created equal.
That's where Outer Aisle comes in!
Our Keto Bread product is perfect for those on the keto diet looking to satisfy their hunger with something that tastes great and satisfies their need for bread without breaking any dietary rules.
Keto bread is a low-carb, high fat, and moderate protein alternative to regular bread.
Our keto bread is made from cauliflower which helps replace the gluten found in traditional wheat-based products. In addition, the cauliflower gives our keto bread its hearty texture while keeping carbs down.
Our Cauliflower Sandwich Rounds and Pizza Crusts are the perfect supplement to traditional bread options and are a much healthier bread alternative!
You can buy Outer Aisle Sandwich Rounds and Pizza Crust online or you can find our Keto Bread in the freezer section of your local grocery store!
Earn free shipping on orders over $75 when you buy our Sandwich Rounds, Pizza Crusts, or the Variety Pack online!
We are currently available at Whole Foods, Sprouts, Costco and many more stores. Check out our Find a Store page to find where you can purchase our keto bread locally.
Four clean, simple ingredients packing a ton of flavor.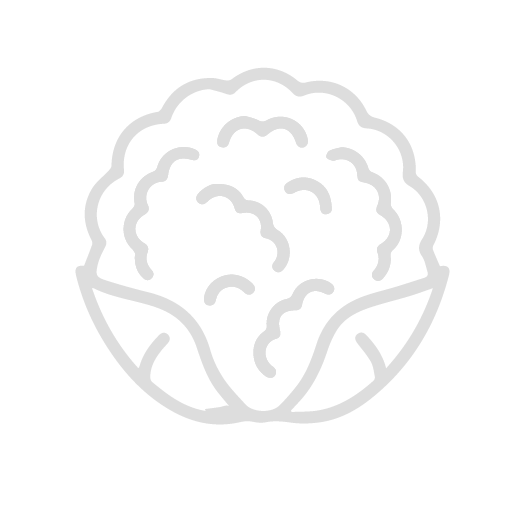 OVER 60% FRESH
CAULIFLOWER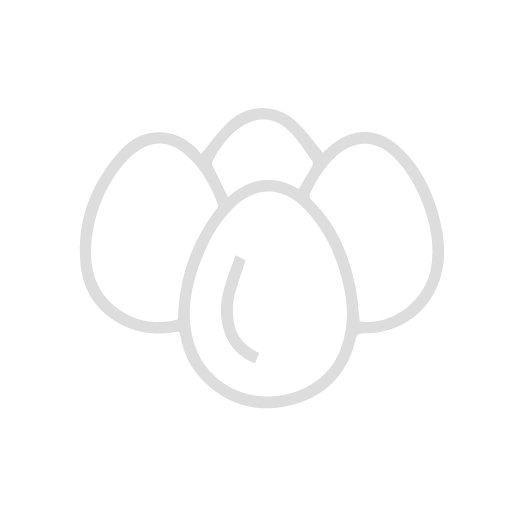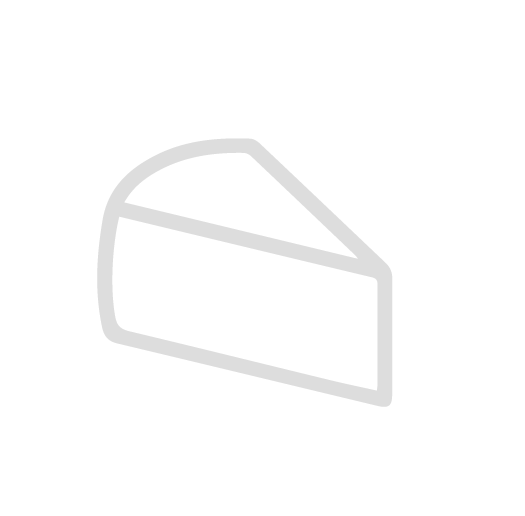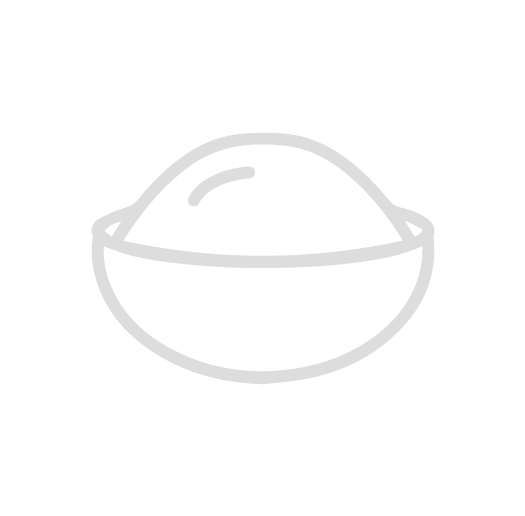 "I don't love or hate cauliflower but I LOVE these Sandwich Rounds! You can taste the quality. Plus they're so healthy, low calorie and great for low carb or Keto diets. I'm about to order my next batch!"

Totally surprised how much I love this product, I recently made a lifestyle change and started to eat healthy and found these. I've made pizzas and burgers, and I must say, I really love these since I no longer eat bread. Thank you!"

"Outer Aisle Rounds and Crusts are delicious and have kept me from going 'off plan' quite a few times."
Goodbye, carbs. Hello, ketones.
Delicious, nutrient-dense bread swaps made with over 60% fresh cauliflower and ready in under 10 minutes.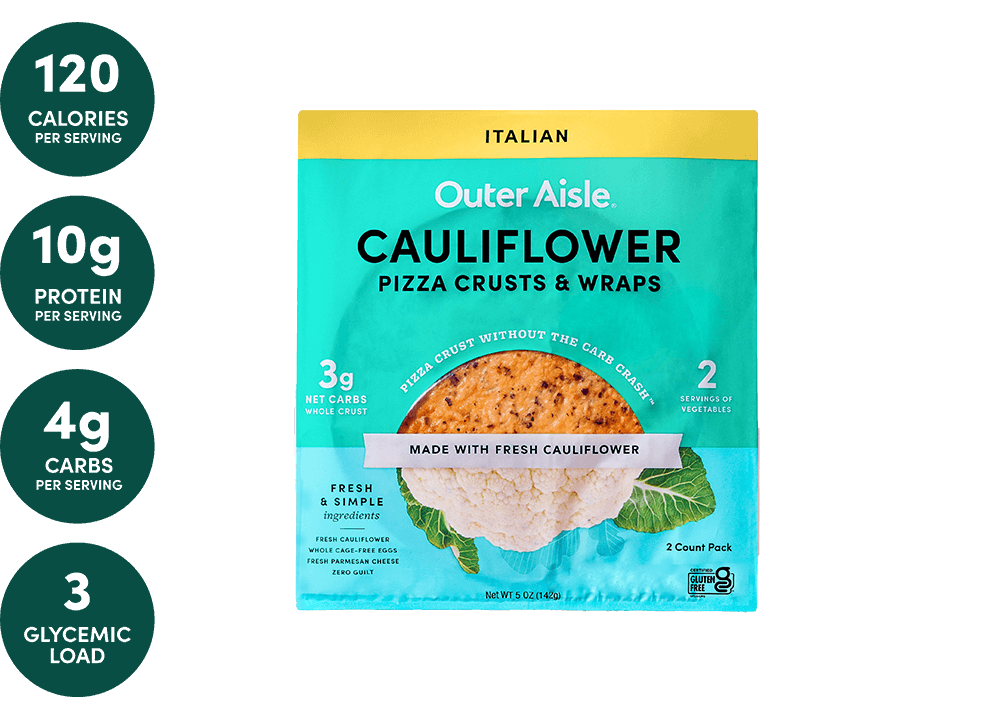 Are you looking for a recipe using keto bread? Look no further! Check out all of our favorite recipes using our Cauliflower Sandwich Rounds and Pizza Crusts in our blog!