Watermelon Radish Avocado Toast
Posted on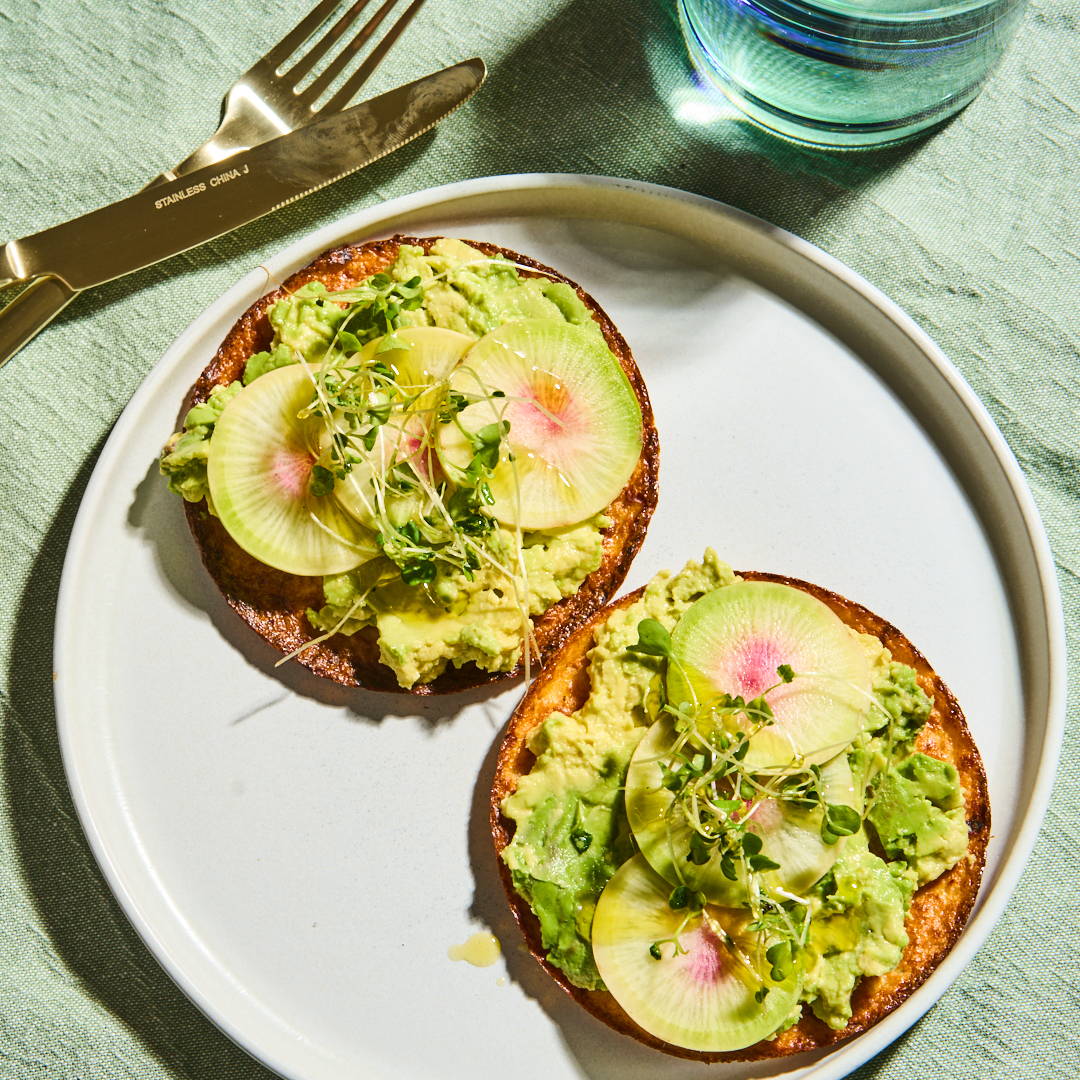 Watermelon Radish Avocado Toast
Spring is in full swing, and what better way to celebrate than with a fresh & healthy toast for breakfast or brunch? This recipe is the perfect way to start your day on a delicious & nutritious note.
With creamy avocado, peppery watermelon radish, delicate microgreens & a drizzle of olive oil, this toast is a feast for the eyes and the taste buds.
Plus, it's quick and easy to make, so you can enjoy a restaurant-worthy meal in the comfort of your own home.
Makes 2 toasts
INGREDIENTS:
• 2 Everything Sandwich Rounds
• 1/2 avocado, mashed
• 6 thin slices watermelon radish
• 2 tbsp microgreens
• Drizzle of olive oil
• Flaky salt
• Pepper to taste
PREPARATION:
1. Toast the Everything Sandwich Rounds until golden (we like to air fry for 3-4 minutes at 350º or pop in the toaster on medium)
2. Spread mashed avocado on each toasted Everything Sandwich Round and season with salt and pepper to taste.
3. Add sliced watermelon radish, microgreens, and then top with a drizzle of olive oil & your favorite flaky salt. Enjoy!
Nutritional info:
355 calories
29g fat
15g carbs
6g net carbs
12g protein
Article tags:
0 comments