Try These 5 Easy Keto Lunch Ideas
Posted on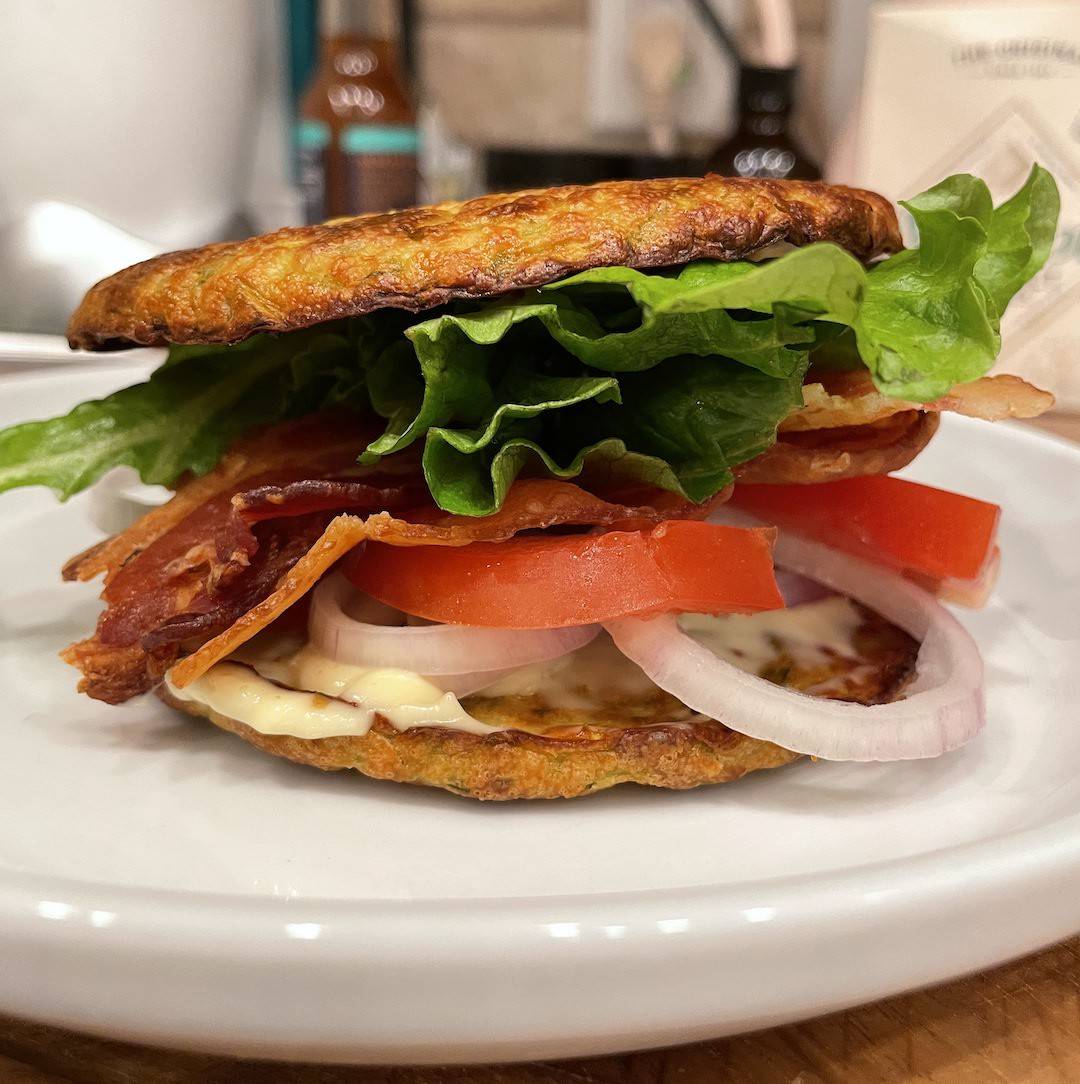 Try These 5 Easy Keto Lunch Ideas
Eating on a diet can sometimes be tough when you end up eating the same foods over and over. Try keto egg salad, BLT, chicken pesto wrap, ham and cheese pinwheels, or even keto-friendly zucchini noodles. You'll find that keto lunches are anything but lackluster!

If you're looking for ketogenic diet ideas let's learn what foods we can eat on keto, then check out some easy keto lunch ideas.
What Foods Can I Eat on the Keto Diet?
The ketogenic (keto) diet is a low-carb, high-fat regimen designed to help you lose weight by changing how your body burns energy. When you're on the keto diet, you drastically cut your carbs—to 20 net carbs or less per day—and replace them with fat.
The keto diet includes high-fat dairy products, starchy vegetables, and nuts, in addition to keto diet staples, meat and poultry. The idea is to eat foods that are low in carbs but high in fats.
5 Easy Keto Lunch Ideas
Keto Egg Salad
Who says keto has to be boring? Egg salad is a tasty treat that anyone can enjoy for lunch but it also makes for a great keto option! Use your favorite egg salad recipe then add in some celery for some extra flavor and use keto bread, like our Outer Aisle cauliflower bread, to hold it all together! We love these quick and easy keto sandwiches for lunch!
Keto BLT
Who would have thought that a bacon, lettuce, and tomato sandwich could get even better? Just take all of your favorite ingredients from a traditional BLT sandwich, bacon, lettuce, and tomatoes, and add them to some delicious broccoli bread. These are super simple but extremely satisfying!
Zucchini Noodles
Give your pasta a ketogenic twist by swapping in zucchini noodles! Zucchini noodles are just as tasty as regular pasta but without all the carbs that add up throughout the day. If you're looking for keto lunch ideas, try adding some zoodles to your plate!
Chicken Pesto Wrap
Who doesn't love a good chicken wrap? We love making keto chicken pesto wraps for lunch, just make sure it's keto-friendly by swapping out the pitas or wraps for lettuce leaves or even try a cauliflower wrap, then add in some pesto sauce. You'll enjoy every single bite of this easy keto lunch idea.
Ham and Cheese Pinwheels
Leftovers aren't so bad if they taste this good! Ham and cheese pinwheels are a tasty keto lunch idea that you'll want to make again and again. Just layer some ham and cheese and roll them up! Not a fan of ham? Swap out the meat for your favorite keto-friendly protein source, whether it's chicken or another meat, these are quick and easy!
To Sum It All Up
In conclusion, keto lunches can be easy and tasty. Let these keto egg salad, keto BLT, keto zoodle dish, keto chicken pesto wrap, and keto ham and cheese pinwheel inspire your next ketogenic lunch!
Let us know your favorite keto-friendly lunch idea in the comments!
Article tags:
0 comments