Low Carb Bagel Breakfast Sandwich
Posted on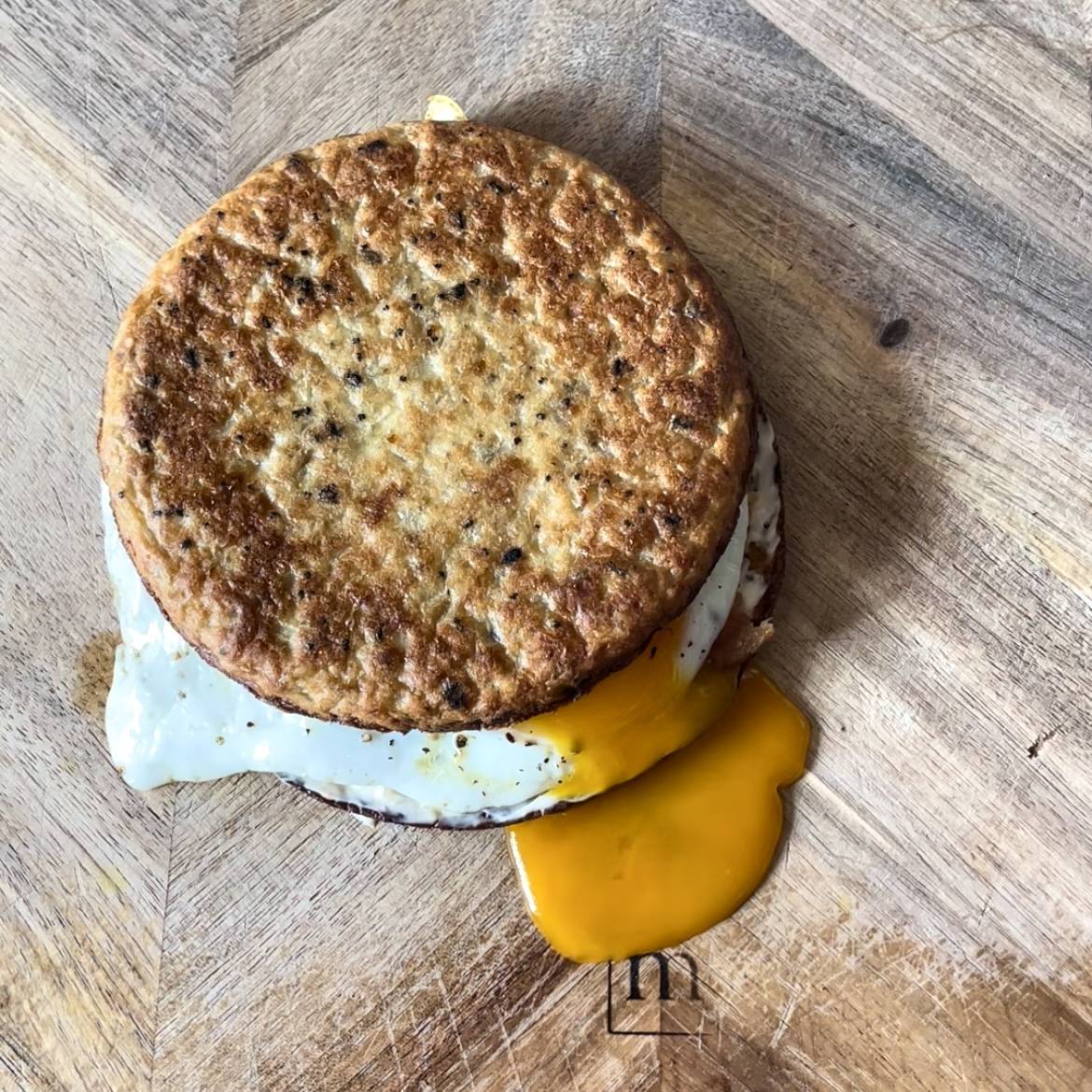 Low Carb Bagel Breakfast Sandwich
Breakfast bagel sandwiches are everything, especially when made with our Everything Sandwich Rounds! Feel like a New Yorker with this quick and easy bagel sandwich recipe that will have you waking up early every morning and wanting to take a stroll in the park.
Toasted and bagel-seasoned Rounds, a crispy and gooey fried egg, a layer of crunchy bacon and a schmear of red pepper cream cheese will jump start your day in just the right way. Keep this comforting breakfast recipe in your back pocket for a chilly day, or any day!
INGREDIENTS:
• 2 Everything Sandwich Rounds, toasted
• 2 tbsp roasted red pepper cream cheese
• 1-2 pieces of crispy bacon
• Sunny side up or fried egg
PREPARATION:
Assemble in this order: Toasted Everything Sandwich Round, roasted red pepper cream cheese, crispy bacon, egg, and top with the remaining toasted Everything Sandwich Round.⁠
Macros:⁠
390 calories
6.5g net carbs⁠
21g protein
Article tags:
0 comments