Keto Christmas Tree Roll Ups
Posted on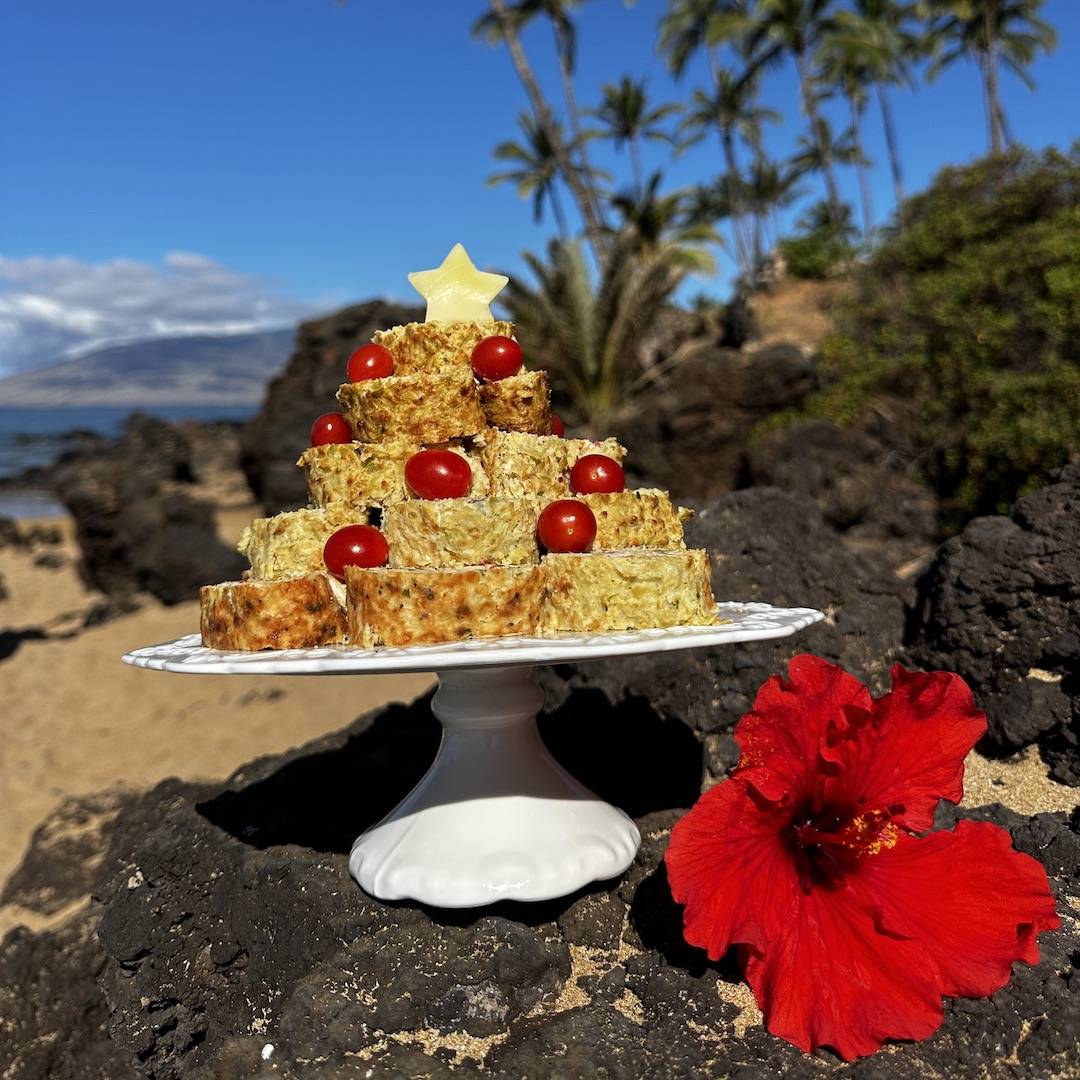 These Christmas Tree Roll Ups are a great healthy holiday appetizer that the whole family will love! Stress less and make your holiday prep easier with this delicious recipe by Maria Emmerich - they're a crowd favorite whenever she dishes them up!
Serves 24
Ingredients:
• 4 Broccoli Pizza Crusts & Wraps, warmed
• 2 8 oz packages cream cheese, softened
• 2 tablespoons taco seasoning
• 1 jar (4 ounces) pimentos, drained and patted dry
• 1 jar (4 ounces) green chilis, drained and patted dry
• 1 can (2.25 ounces) sliced black olives, drained and roughly chopped
• 2 green onions, chopped
• 3/4 cup finely shredded sharp cheddar cheese
• 12 cherry tomatoes
• Salsa for serving
Preparation:
1. In a large bowl, mix together the softened cream cheese and the taco seasoning until evenly combined. Add the pimentos, green chilis, black olives, green onions and cheddar cheese. Stir gently until combined well.
2. Divide the cream cheese mixture on the 4 Broccoli Pizza Crusts & Wraps. Use a spatula to spread the mixture on each wrap in an even layer. Keep the mixture 1/2 inch from the edge. (NOTE: if the wraps are not warm, they might crack when you roll them up.)
3. Roll up the wraps. Set on a plate and cover it with plastic wrap. Chill in the refrigerator for about 2 hours or until cream cheese is firm. Using a serrated knife, cut the wraps into 1/2-inch slices.
4. Stack in layers to form a Christmas tree shape. Garnish with cherry tomatoes as ornaments and a cheddar cheese star. Serve with salsa.
Macros:
114 calories
9g fat
4g protein
2g carbs
Article tags:
0 comments