Holiday Tree Avocado Toasts
Posted on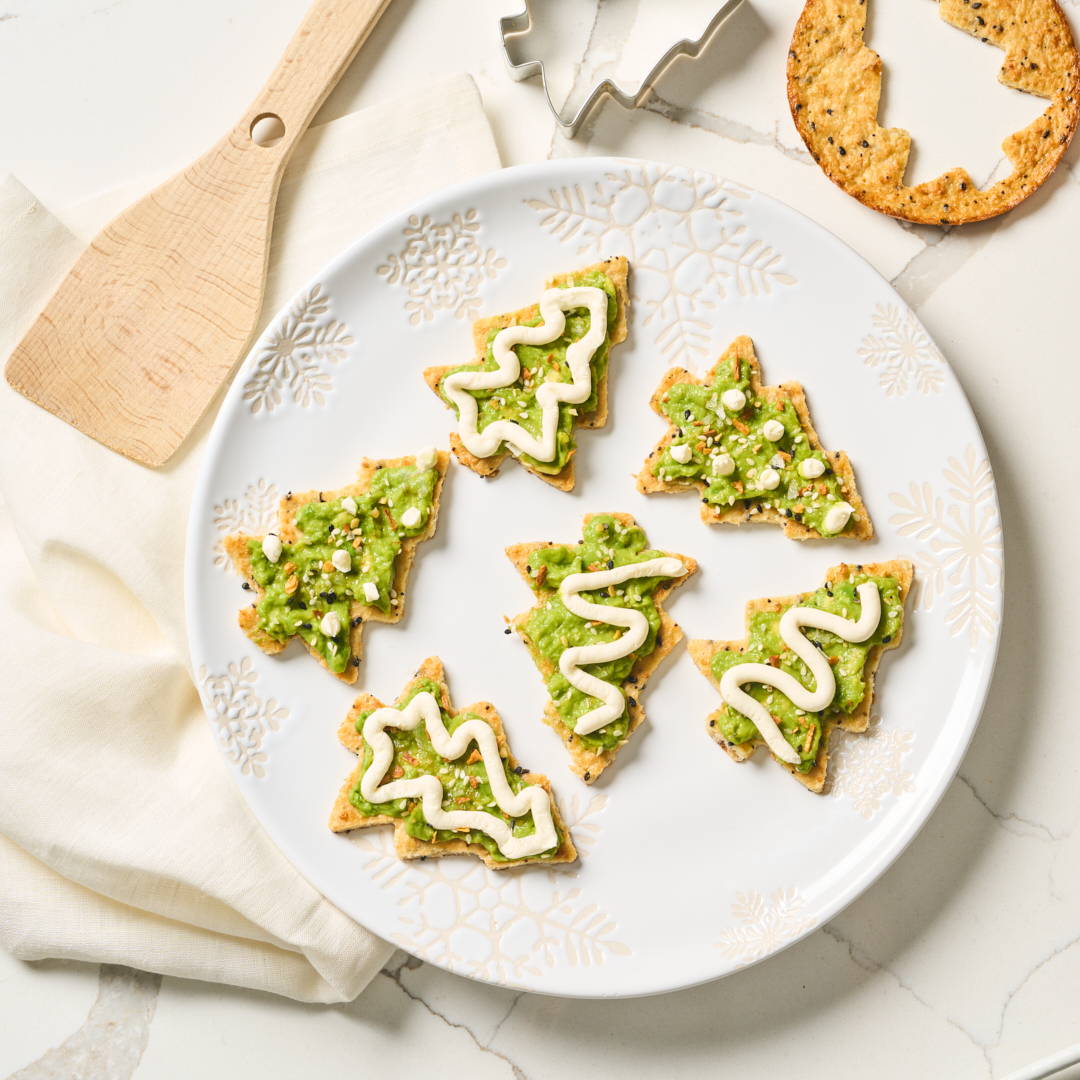 Looking for a fun & healthy treat to enjoy with your family this holiday season? Look no further than these adorable tree shaped avocado toasts! Not only are they a tasty snack, but avocados are a great source of healthy fats and nutrients. These festive toasts are a fun rainy day activity & are sure to bring a smile to everyone's face!
Makes 6 toasts
Ingredients:
• 6 Everything Sandwich Rounds
• 2 ripe avocados
• Juice of 1/2 lemon
• Salt & pepper to taste
• Everything But the Bagel seasoning
• Whipped cream cheese
Preparation:
1. Toast the Sandwich Rounds in the toaster or air fryer until they reach your desired level of doneness.
2. In the meantime, place cream cheese in a piping or plastic bag, then cut the tip off of the bag.
3. Once the Sandwich Rounds are toasted, remove and use your favorite tree cookie cutter (or alternative shapes!) to cut the Sandwich Rounds. Set aside.
4. Mash the avocados in a bowl with lemon juice, salt, and pepper until well mixed.
5. Spread avocado mash over each Sandwich Round, top with Everything But the Bagel seasoning, and finish with cream cheese piping in your preferred design.
Article tags:
0 comments