Halloween Mini Pizzas
Posted on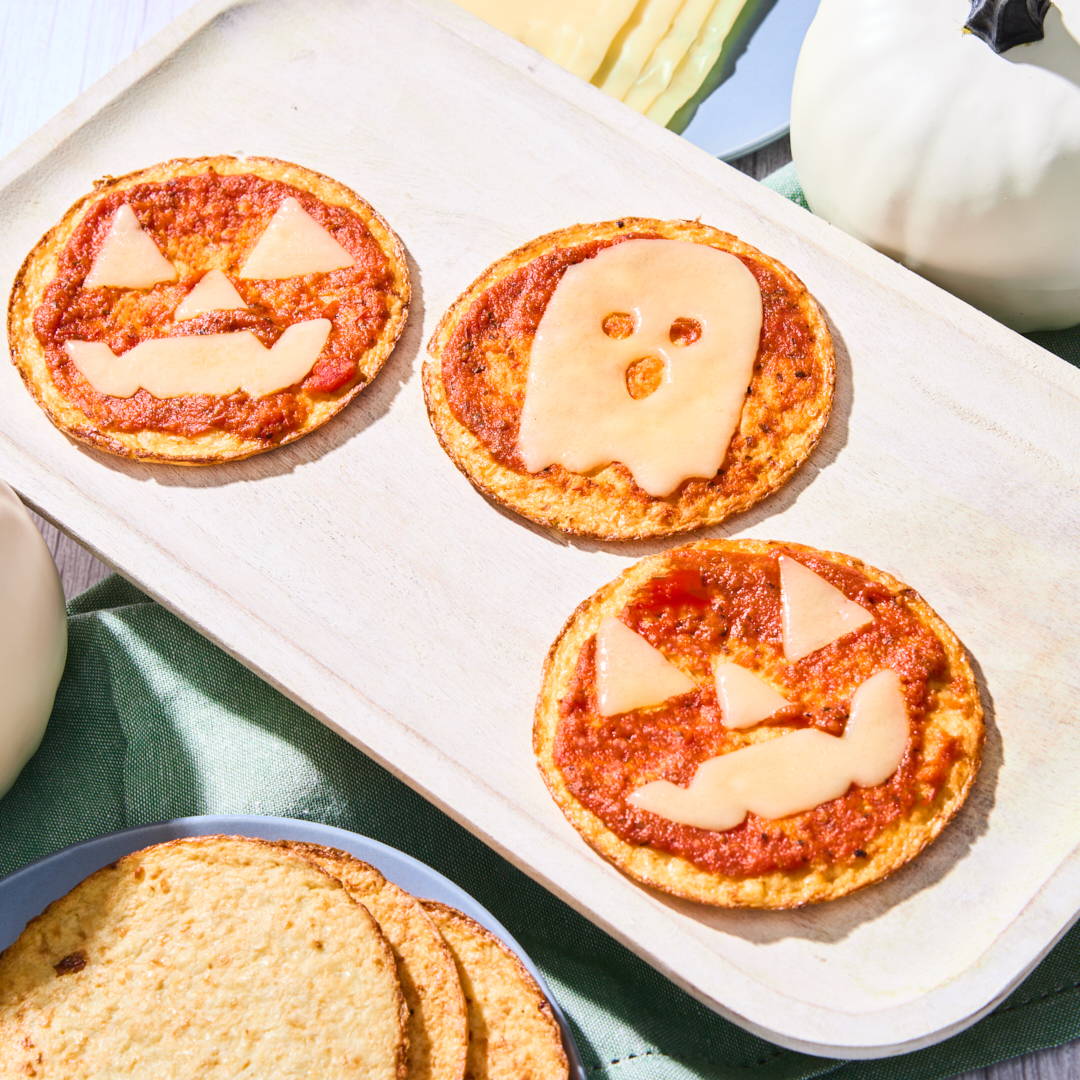 Celebrate the spookiest night of the year with these mini pizzas that are frighteningly fun for the whole family. Get creative with toppings & eat your hearts out!
INGREDIENTS:
• 6 Sandwich Rounds (choose your favorite flavor or try a variety!)
• Pizza sauce
• Mozzarella
Extra topping ideas:
• Pepperoni
• Olives
• Bell peppers
Think: olives for eyes or spiders, pepperoni for mouths, shredded cheese for webs, & bell peppers for stems or eyebrows. 😂
PREPARATION:
1. Preheat the oven to 425º or air fryer to 350º.
2. Prep your toppings - using a sharp knife, carefully cut slices of mozzarella into ghost & jack-o-lantern shapes like the image up top, or even get creative with toppings! We added some ideas above to get you started.
3. Toast your favorite flavor Sandwich Rounds in the air fryer or oven for 3-5 minutes, or until lightly browned.
4. Spread 1-2 tbsp pizza sauce on each Sandwich Round and add your toppings.
5. Bake for 7-10 minutes or until edges are crispy & cheese is melted. Sink your fangs in and enjoy!
Article tags:
0 comments