Easy Low Carb Meatballs
Posted on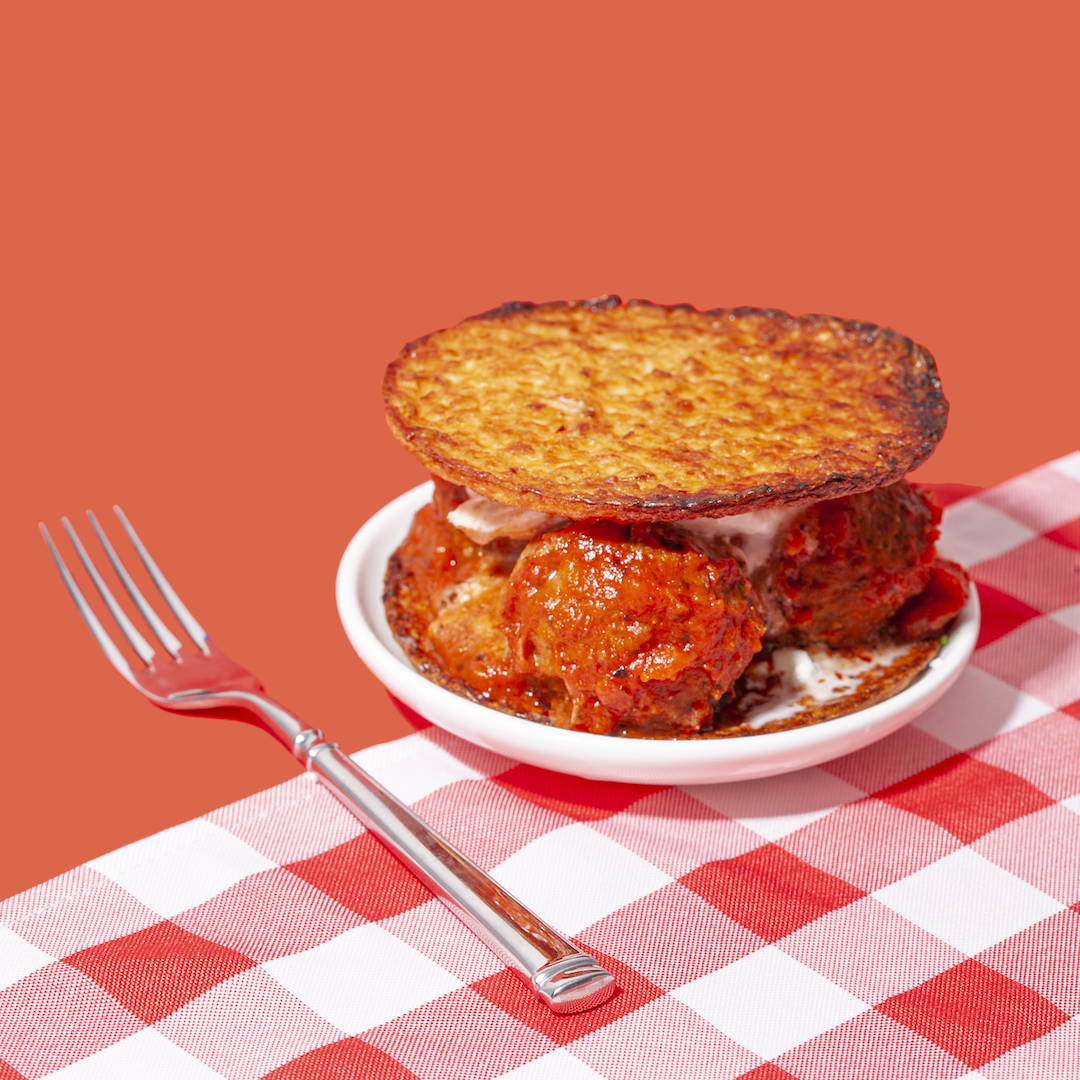 It can be so hard to find a great meatball recipe without breadcrumbs that's still juicy and tender. When we realized we could use our veggie-packed Pizza Crusts and Sandwich Rounds as a sub for breadcrumbs, we couldn't wait to test this recipe out. And let us tell you, it did not disappoint! This recipe is not only keto-friendly and gluten-free, it's also extremely easy with minimal prep work, minimal cleanup, and tastes delicious while being great for you, too. What's not to love?
INGREDIENTS:
• 1 Italian Pizza Crust or 2 Italian Sandwich Rounds (tip: see notes below for flavor swaps)
• 3 tbsp beef broth or milk
• 1 lb 85/15 ground beef
• ¼ medium yellow onion, diced
• 2 cloves garlic, minced
• 1 large egg, beaten
• ½ tsp salt
• ½ tsp black pepper
• ½ tsp oregano
• ½ tsp basil
• Pinch of red pepper flakes
• ¼ cup freshly shaved parmigiano reggiano
• 2 tbsp chopped fresh parsley, or 2 tsp dried parsley
INSTRUCTIONS:
1. Preheat the oven to 400º F
2. In a food processor or high powered blender, pulse the Pizza Crust or Sandwich Rounds a few times, until it's a crumble resembling breadcrumbs
3. Add in 3 tbsp of beef broth or milk and pulse a few more times
4. Transfer to a large mixing bowl, stir together more if needed, and let sit for 5 minutes while you prepare the other ingredients
5. Add the ground beef, onion, garlic, egg, salt, black pepper, oregano, basil, red pepper flakes, freshly shaved parmigiano reggiano, and parsley and mix until combined, but don't overmix
6. Form into 2 inch balls, and place in a baking dish or on a baking sheet
7. Bake for 20 minutes, or until fully cooked through
8. Enjoy as is or with your favorite marinara sauce!
NOTES:
This recipe works great with Original Sandwich Rounds, Broccoli Sandwich Rounds, and Jalapeño Sandwich Rounds, too! Just add a little extra oregano and basil to your mixture.
Serves 8
Macros:
160 calories
1g net carbs
14g protein
Article tags:
0 comments