Cheesy Shredded Beef Tacos
Posted on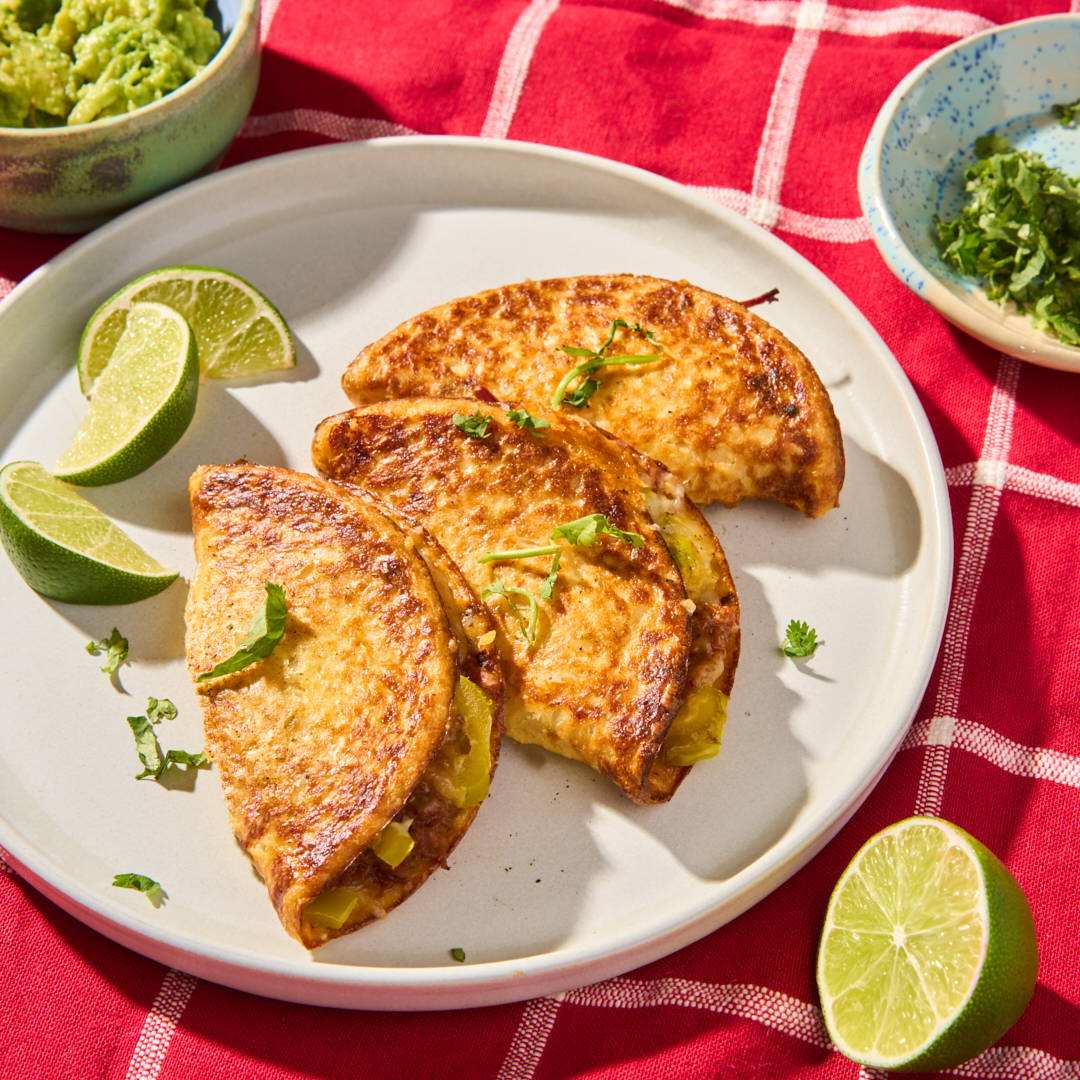 Cheesy Shredded Beef Tacos
Looking for a keto & low carb dinner that's easy to make and customizable to the whole family's tastes? Look no further than these delicious shredded beef tacos made with our Jalapeño Sandwich Rounds!
This hands off meal is perfect for taco night and can be personalized with your favorite toppings like salsa, guacamole, cilantro, lime, & diced onions. Plus, the Jalapeño Sandwich Thins sneak in a serving of veggies for each taco you eat, so you can feel great about eating something that's not only delicious, but also nutritious!
Serves 4
You will likely have some leftover beef, and these tacos are great for lunch the next day as well or mixed with some eggs for a protein packed breakfast.
INGREDIENTS:
• 2 lbs. beef chuck roast or flank steak
• 2 tbsp. olive oil
• Salt and pepper
• 4 garlic cloves, peeled
• 1 cup shredded cheddar cheese
• 1 cup shredded pepper jack cheese
• 1/4 cup pickled jalapeños, diced
• Optional: Salsa, guacamole, cilantro, lime, and diced onions for serving
PREPARATION:
1. Place the beef in the slow cooker and top with olive oil, salt and pepper. Rub the seasonings in on both sides and place the 4 peeled garlic cloves on top of the beef. Cover with the lid and turn the slow cooker on to the high setting.
2. Every hour, flip the steak over.
3. After 4 hours, shred the beef. Place the lid back on and cook for another 30-60 minutes, or until it reaches desired doneness.
4. In the meantime, preheat your oven to 400º.
5. Place the Jalapeño Sandwich Rounds on a baking sheet and pre-bake them for about 5 minutes. Remove, top with a blend of the shredded cheddar and pepper jack as well as a few diced pickled jalapeños (to taste). Return to the oven and bake for another 2-3 minutes or until the cheese is melted.
6. Add the shredded beef on top of the melted cheese and add a little bit more cheese on top of the beef. Fold over, so the side with the beef is on top and keeps the taco together. If you want a crispier taco, lightly brush with olive oil or salsa macha before returning to the oven. Bake for an additional 5-7 minutes or until the cheese is melted throughout and the Sandwich Rounds are at your desired level of crispness.
7. Serve the shredded beef tacos with salsa, guacamole, cilantro, lime, diced onions, and any other toppings you desire!
Nutritional info:
550 calories
37g fat
6g carbs
5g net carbs
47g protein
Article tags:
0 comments