Buffalo Chicken Poppers
Posted on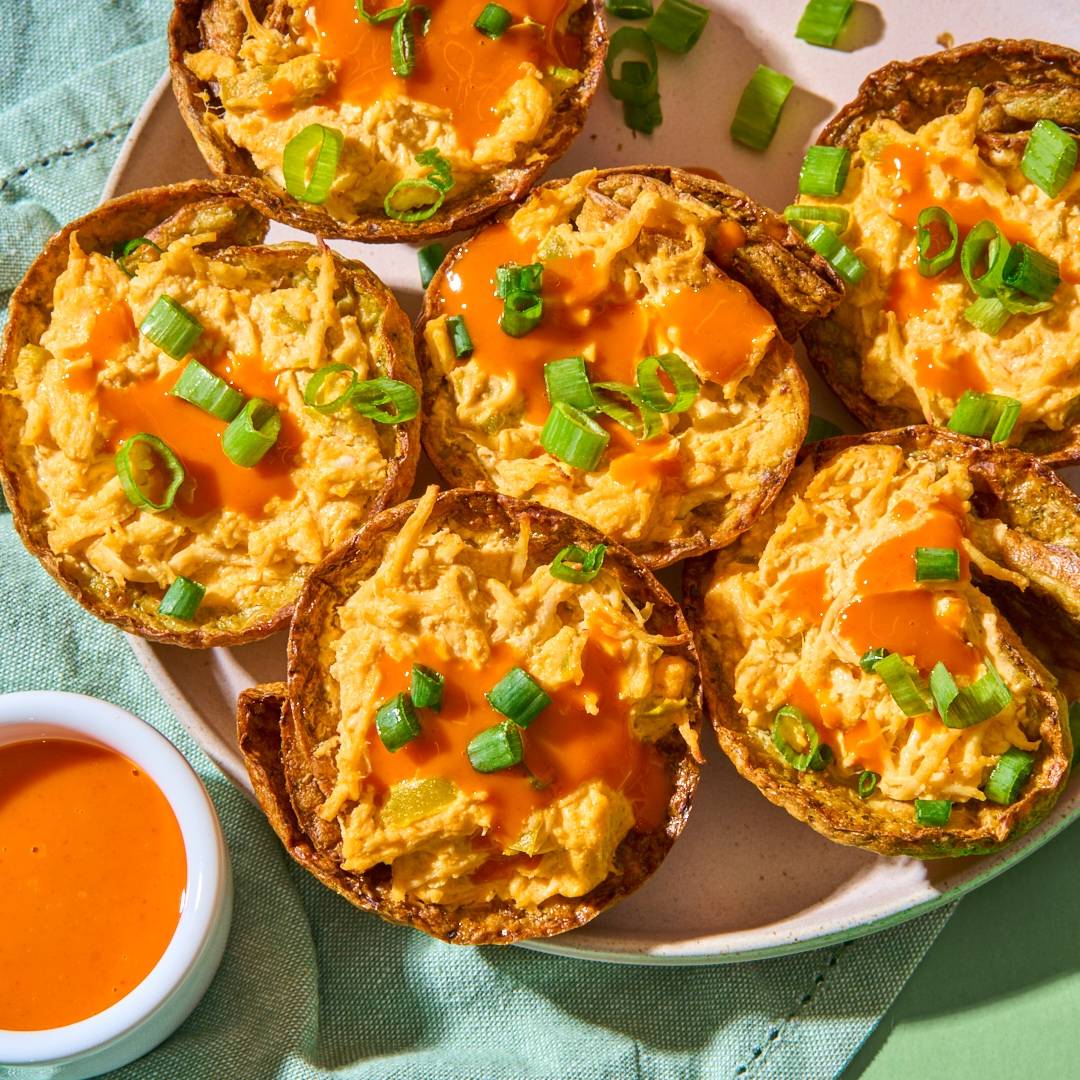 Get ready for the ultimate party snack with this delicious and easy to make Buffalo Chicken Poppers recipe! These poppers are packed with flavor and are sure to be a hit with your guests. Whether you're hosting a watch party, game night, or just want a tasty snack, these Buffalo Chicken Poppers are the perfect choice.
Makes 6 poppers
Ingredients:
• 1 pack Broccoli Sandwich Rounds
• 8 oz cream cheese, softened
• 2 tbsp pickled jalapeños, chopped
• 1/4 tsp black pepper
• Pinch of salt
• 6 oz rotisserie chicken, shredded
• 1/3 cup buffalo sauce, divided
• ¼ cup shredded cheddar
• 2 tbsp blue cheese, crumbled
• 3 scallions, thinly sliced
Preparation:
1. Preheat oven to 400º F.
2. Blend cream cheese, chopped jalapeños, black pepper, and pinch of salt in a food processor or blender until fluffy. Mix in the shredded rotisserie chicken and 1/4 cup of the buffalo sauce (reserving the rest of the sauce for later) and set aside.
3. Lightly grease a muffin tin & add one Sandwich Round to each space.
4. Scoop the filling into each Sandwich Round, then top with shredded cheddar and blue cheese crumbles.
5. Bake for 10 minutes at 400º F.
6. Remove and top with remaining buffalo sauce and sliced scallions.
Article tags:
0 comments