Broccoli Jalapeno Poppers
Posted on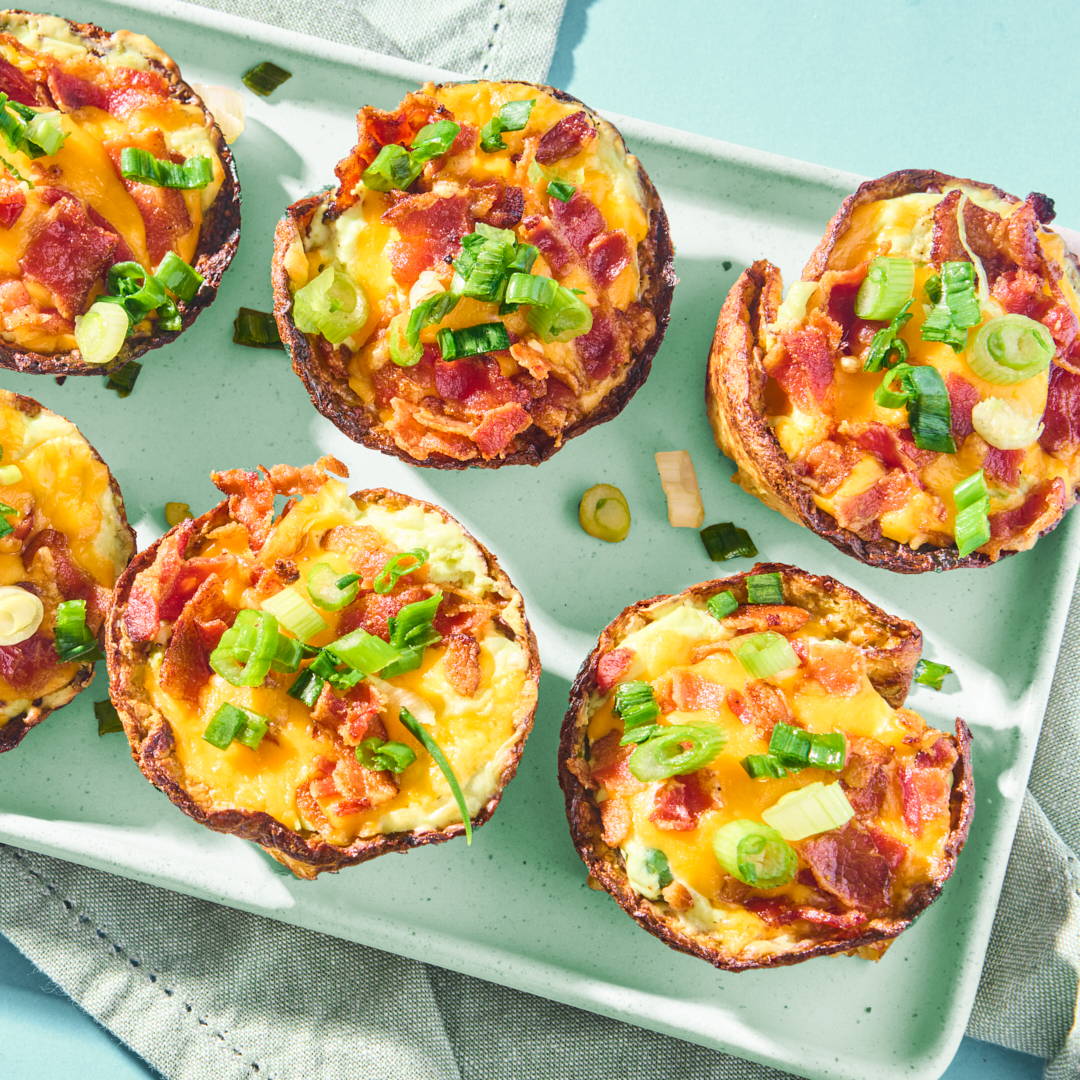 Spice your next party up with these irresistible and keto-friendly jalapeño poppers! They're easy to prepare for a crowd, gluten free, grain free, and low carb. Plus, each popper sneaks in a serving of vegetables so you can satisfy your cravings while also hitting your goals.
Makes 6 poppers
Ingredients:
• 1 pack Broccoli Sandwich Rounds
• 8 oz cream cheese
• 2 tbsp pickled jalapeños, chopped
• 4 pieces of crispy bacon, crumbled
• ¼ cup shredded cheddar
• 3 scallions, thinly sliced
Preparation:
1. Preheat oven to 400º F.
2. Blend cream cheese & chopped jalapeños in a food processor or blender until fluffy. Set aside.
3. Lightly grease a muffin tin & add one Sandwich Round to each space.
4. Scoop the filling into each Sandwich Round, then top with shredded cheddar and bacon crumbles.
5. Bake for 10 minutes at 400º F.
6. Remove and top with sliced scallions.
Article tags:
0 comments