Avocado Eggs Benedict
Posted on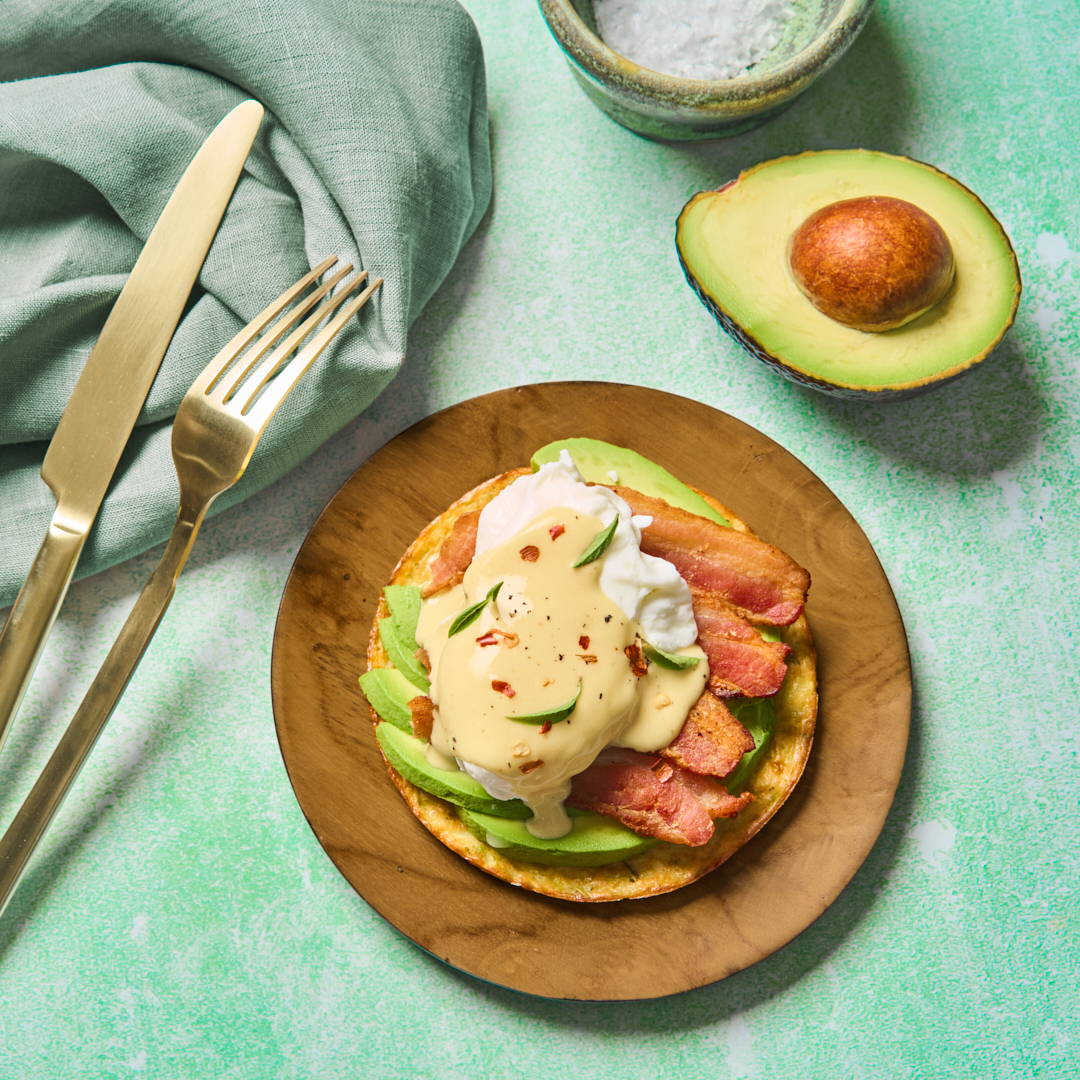 Bring the fancy restaurant brunch home with this simple & nutritious take on an eggs benedict. Tip: make this open faced sandwich vegetarian by swapping the bacon for tempeh or extra veggies like alfalfa sprouts or tomatoes!
Serves 1
INGREDIENTS:
• 2 Broccoli Sandwich Rounds, Original Sandwich Rounds, or Everything Sandwich Rounds
• 2 eggs
• 2 slices crispy bacon
• ½ avocado, sliced
• Your favorite premade hollandaise sauce or recipe
• Red pepper flakes to taste
• Flaky salt to taste
• White vinegar, optional (if using, set aside)
PREPARATION:
1. If making from scratch, prepare your hollandaise sauce. We love this recipe!
2. Toast the Sandwich Rounds until they're at your desired level of crispiness.
3. In the meantime, poach your eggs one at a time. (see instructions below)
4. Top the toasted Sandwich Rounds with the avocado slices & crispy bacon. Add one egg to each & drizzle hollandaise sauce on top. Garnish with red pepper flakes & flaky sea salt to taste. Enjoy!
How to poach eggs:
1. Bring water in a medium pot to a boil, then reduce heat to a simmer.
2. If using vinegar, stir it into the water and swirl until it creates momentum.
3. Crack one egg to the center of the swirl and cook for 2-3 minutes, or until it reaches your desired level of doneness.
4. Remove with a slotted spoon & repeat with the second egg.
Macros:
545 calories
3g net carbs
28g protein
Article tags:
0 comments