Keto French Toast
Posted on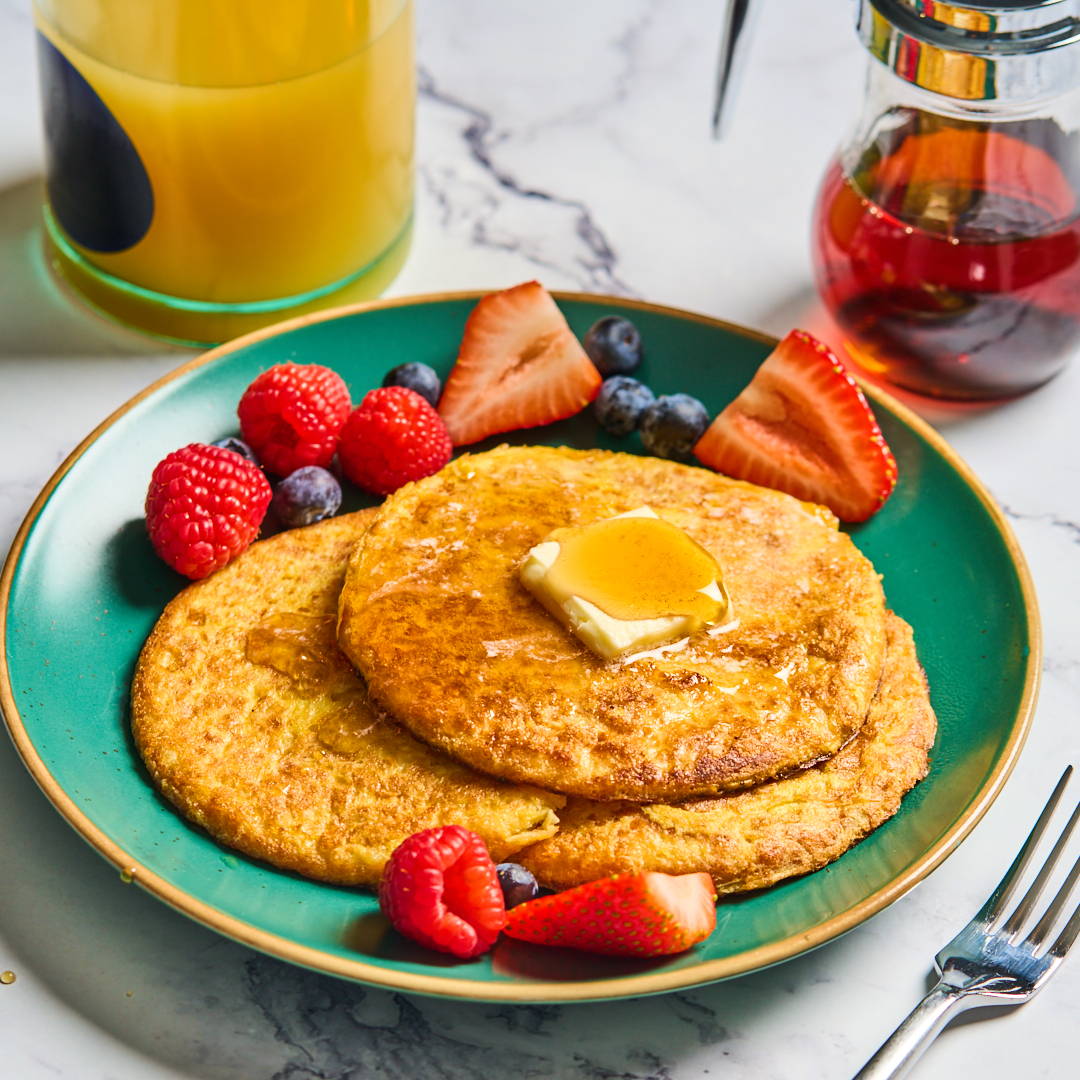 Craving something sweet for breakfast but don't want all the extra carbs and sugar? This low carb, gluten free French Toast recipe will hit the spot!
MAKES ONE SERVING
INGREDIENTS:
• 2 large eggs
• 1 tbsp heavy cream
• 1 tsp vanilla extract
• 1 tsp cinnamon
• Butter & low sugar or sugar free syrup for topping
• Berries for topping, optional
PREPARATION:
1. Prepare the batter by whisking together the eggs, heavy cream, vanilla extract, and cinnamon
2. Heat up a skillet over medium heat and add some butter to prevent sticking
3. When the skillet is hot, quickly dip each Sandwich Round in the batter on both sides and put on the skillet. Cook until golden brown on both sides.
4. Remove from skillet, top with butter & your favorite keto friendly syrup, and if you're having them, the berries. Other side dishes that go great with this recipe are crispy bacon or a fried egg for added protein.
Nutrition Info:
Calories: 460
Fat: 34
Carbs: 7
Net Carbs: 4
Protein: 27
Article tags:
0 comments